Story
Youth: Creating the Future of Ecotourism in Kosovo
Climate change is taking a huge toll on ecosystems and livelihoods.
As its effects continue to worsen, the tourism industry – like all livelihoods and industries - is constantly being forced to adapt. Being a significant economic sector, tourism contributes to greenhouse gas emissions through services related to travel, accommodation, and gastronomy. According to UNWTO/ITF 2019 research, carbon dioxide emissions emitted by tourism endeavors could rise 25% or more by 2030. This is why the Glasgow Declaration called for urgent action to reduce tourism-related emissions. The Decade of Climate Action in Tourism includes a commitment to cut tourism-related emissions by 50% in 2030. Tourism is well positioned to address climate change, but for this to happen, a new industry-wide vision and approach must be taken. This is particularly relevant for Kosovo's tourism sector, which halted in progress in 2020 with a turnover decline of 50% and millions lost in revenues due to the COVID pandemic.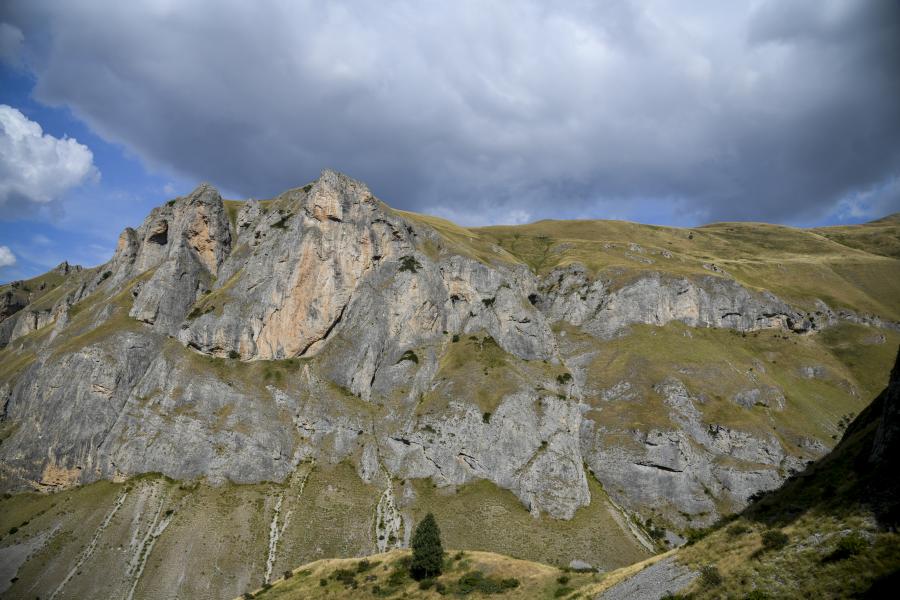 As Kosovo rethinks tourism development through the lens of sustainability, we are led to ecotourism - a way of doing tourism through low-impact behaviour vis-a-vis ecosystems and livelihoods, while providing economic opportunities for local populations. This poses a great momentum for tourism businesses interested in leveraging eco-innovation to increase their economic benefits, while positively giving back to their host communities. UNDP Kosovo has come together with Sustainable Leadership Kosova and Venture UP, to contribute to the development of ecotourism in Kosovo through The Green Hub Programme. This joint endeavor supports existing tourism MSMEs in Kosovo to recover from the pandemic by learning to employ environmentally sustainable practices.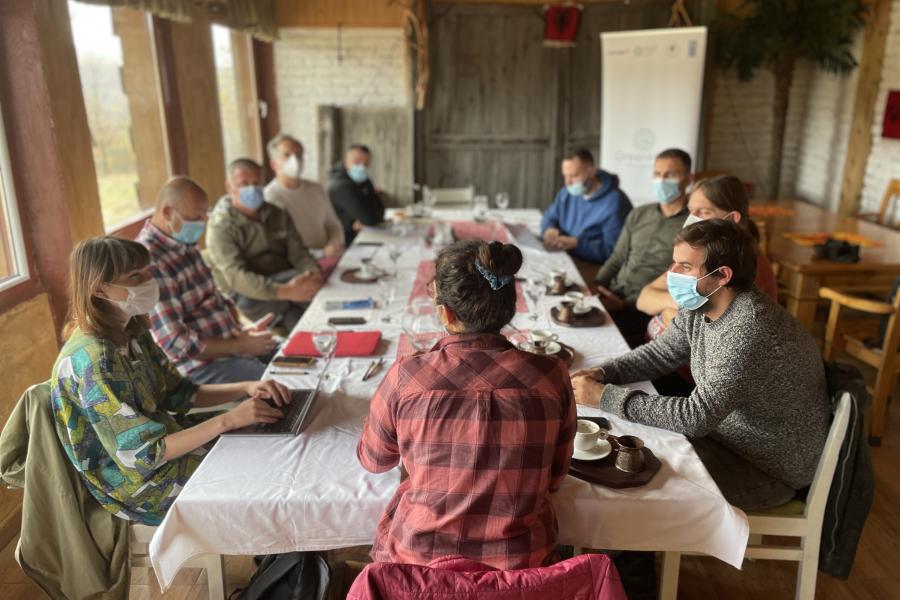 But the Programme's spectrum does not end there. The Green Hub's drivers are the passionate and innovation-oriented young women and men, who are working within the Youth Incubator to design new ecotourism initiatives. Under the 8-week mentorship of Venture UP, 13 youth teams have managed to successfully pitch their entrepreneurial ideas and present their prototypes in front of leading experts in the field. Results from this incubation phase have unveiled that the future of ecotourism in Kosovo is in their hands. Three promising teams have been awarded seed funding to launch their innovative initiatives.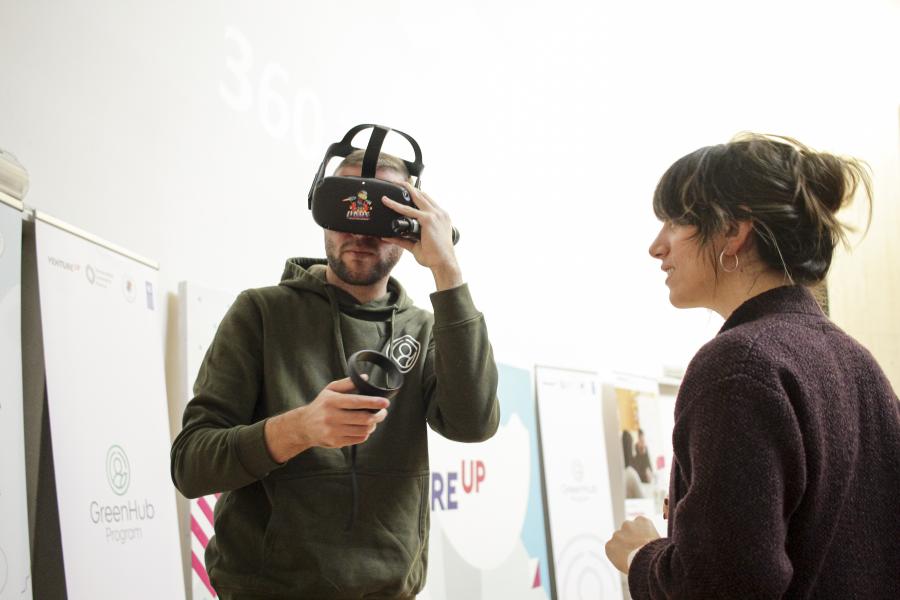 Bee Park Kosovo is the first winning start-up of young beekeepers developing a self-sustainable Bee Park at a time when the decline of these species is endangering our ecosystems and impoverishing populations. Thanks to Petar Djordjevic and Lidija Masic, Kosovo's tourists and local visitors will be able to go glamping, try bee products, learn about the fascinating world of bees and the practice of beekeeping, as well as do apitherapy – the use of bee products - for enhanced health benefits.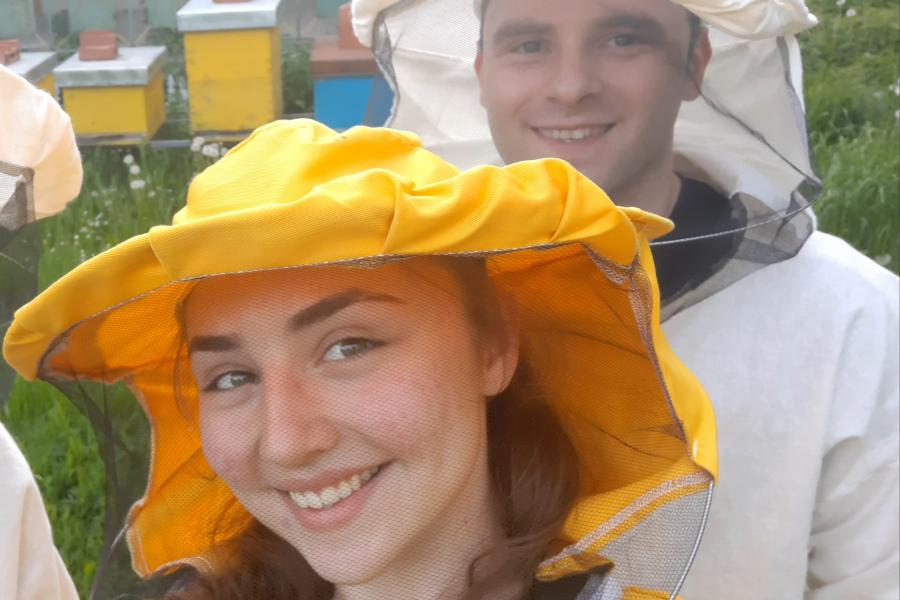 Two mechatronic enthusiasts, Fitim Halimi and Ermira Thaqi, took home the second prize by presenting an immersive audio guide device to enhance the museum experience and attract tourists to the city of Prizren. "In discussion with museologists, we realized there's an urgent need to revisit the way we design museum experiences for the sake of our historical and cultural values. The technology we're developing will provide a coherent narrative on museum's artefacts in multiple languages for tourists and local visitors," said Fitim.  
The third winning team, Baton Isniqi and Betine Baleci, are striving to redirect the local mindset towards eco-friendly choices through their start-up Frymë. They've come up with a biodegradable, handmade and washable food wrapper named UMMA. The latter has potential to minimize waste in natural areas and is expected to be the go-to item for all the passionate climbers, hikers, and trail runners that visit Kosovo's idyllic mountains all-year-round.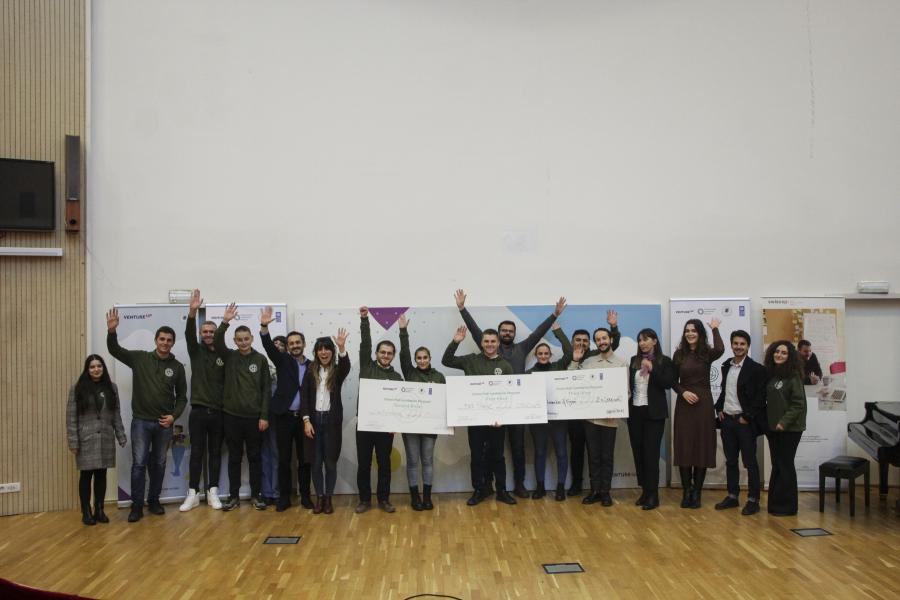 As an extension to the Programme, qualified youth teams will be matched with Green Hub's MSME grantees to help them go digital. Almost half of tourism MSMEs, part of the Green Hub's needs assessment analysis conducted by SLK Kosova, declared that they do not engage in promotional and marketing activities due to high costs. Moreover, several of them lack the necessary digital skills. This is where the importance of matchmaking comes in. Green Hub's youth participants will introduce digital marketing strategies and tactics for increased customer reach and much more.  
Ecotourism in Kosovo is set to bloom with the visionary young women and men, who keep on demonstrating strong skills and abilities for bringing to life new solutions that contribute to Kosovo's green transition. Thanks to youth's knowledge and passion, we are proudly looking into Kosovo's more sustainable future of (eco)tourism. 
UN entities involved in this initiative
UNDP
United Nations Development Programme