Story
La Vague de la Femme au Kosovo!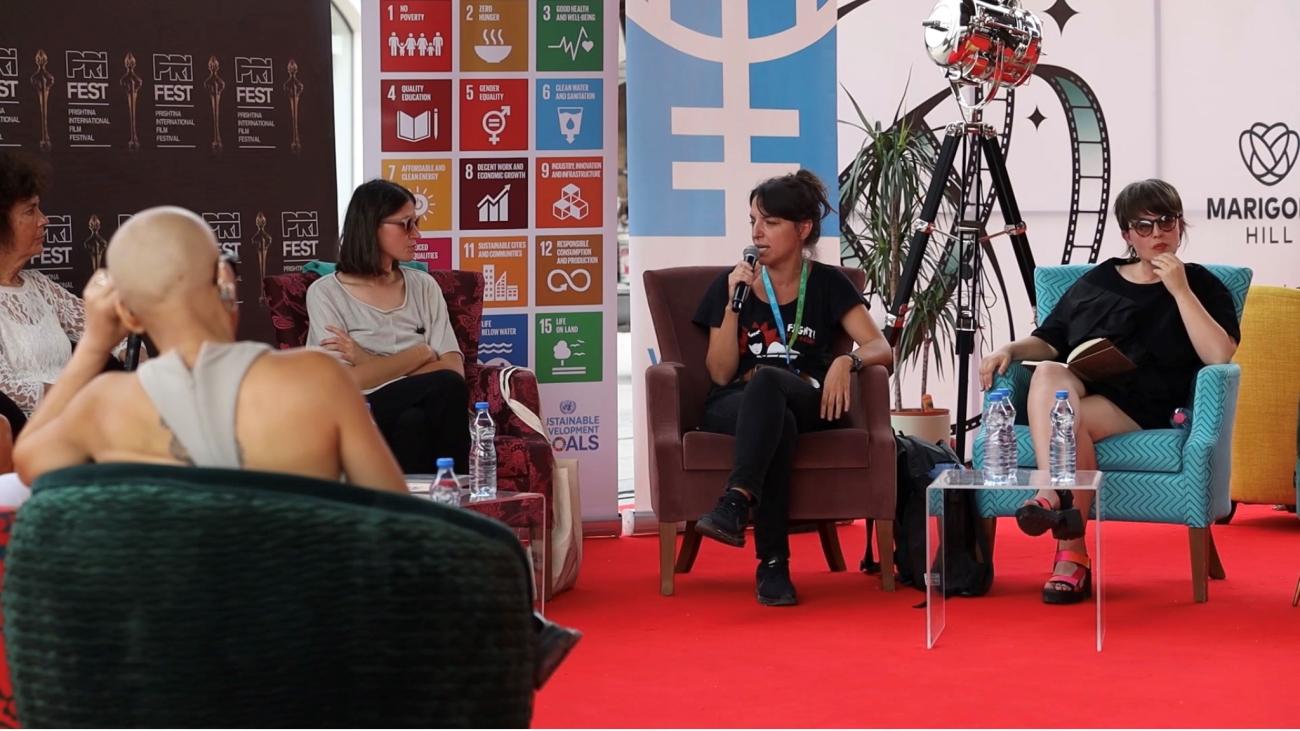 It is the new wave, and it belongs to young women directors from Kosovo.
Kosovo film industry has been on the rise in the last decade, but especially in the last few years it has been the new European cinema kid on the block.
The international success has been a result of a complex undertaking and the passionate hard work of many Kosovan filmmakers, supporters, and the film festivals. And PriFest proudly takes part in the development of the young Kosovan film industry. All successful films of today, have been previously (in the development phase) part of different programs in the industry section of PriFest called PriForum – Pristina Film Forum.
And last edition's PriFest Focus Program, naturally put the spotlight on the young Kosovan female filmmakers. This was done in cooperation and with the support by UN Development Coordinator in Kosovo and UN Women.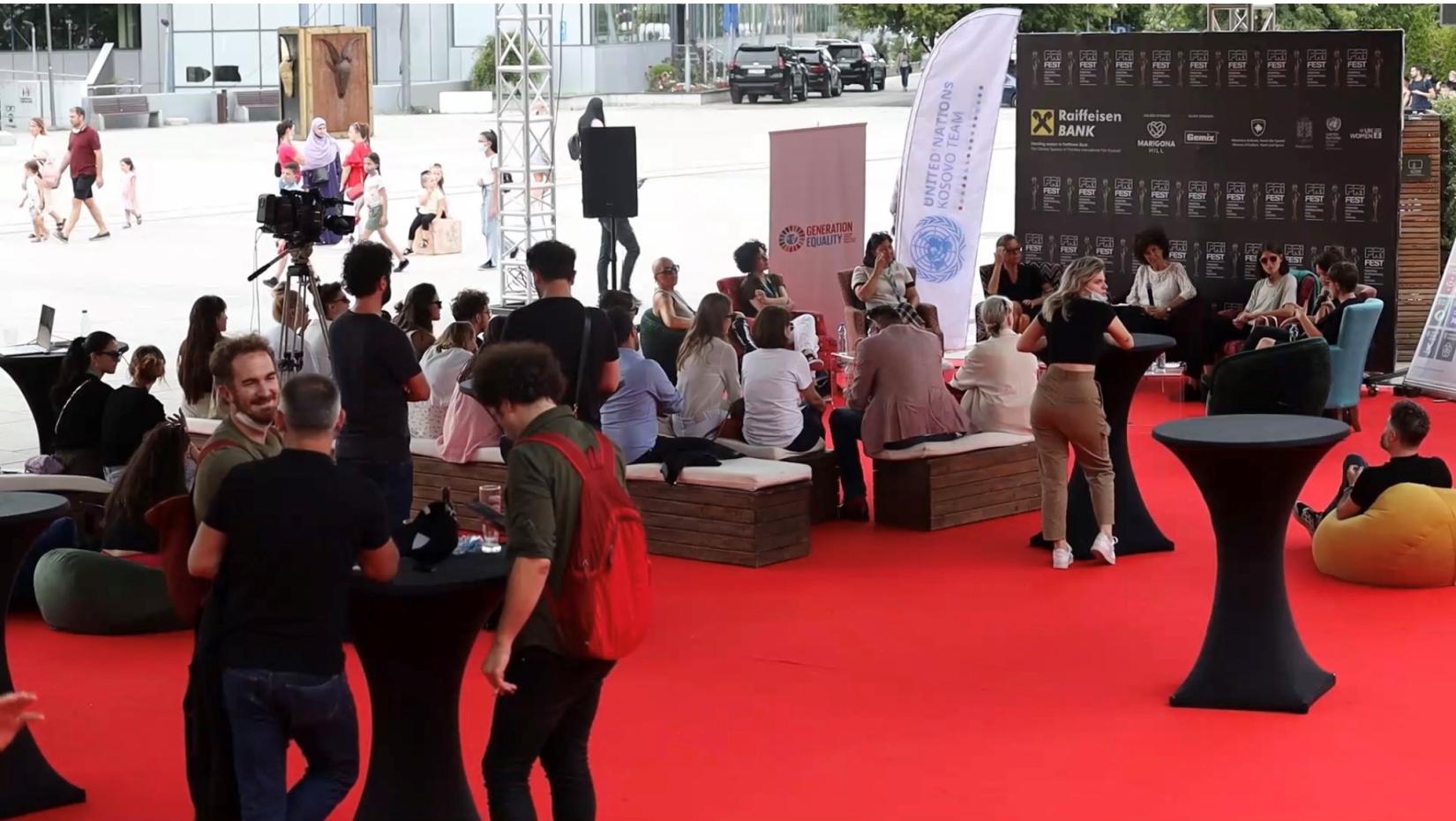 Branded in French language 'La Vague de la Femme au Kosovo' program featured five young Kosovan female directors.
Women in film push boundaries and challenge gender biases that hold women back said UN Development Coordinator Ulrika Richardson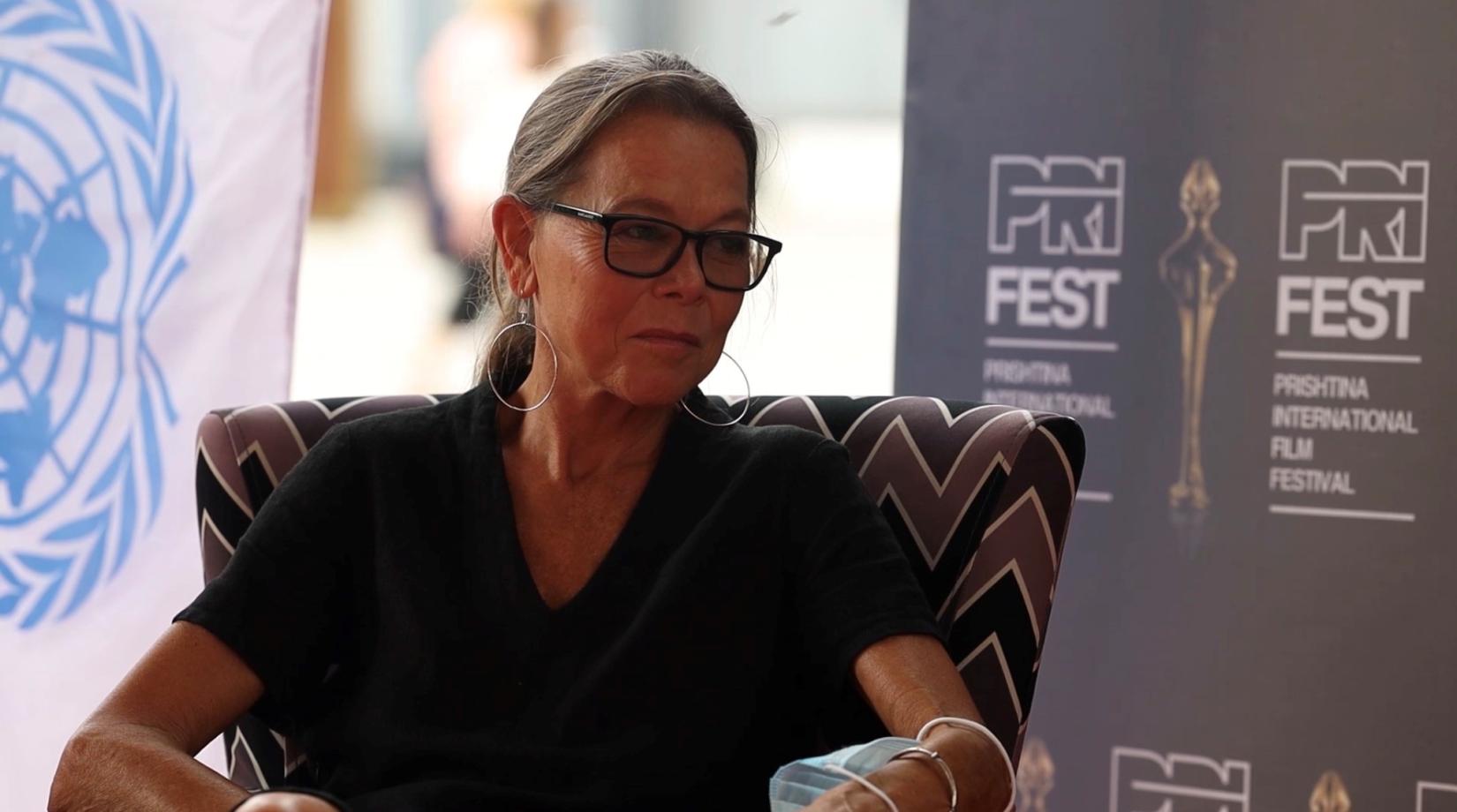 They all made Kosovo proud with their debut feature films in the recent period: Blerta Basholli with 'Hive' that won three main awards at Sundance Film Festival (and is current Kosovan candidate for the Oscars), Norika Sefa with 'Looking for Venera' that won Special Jury Prize in Rotterdam Film Festival, Luana Bajrami with 'The hill where lionesses roar' that premiered in Cannes Film Festival, Antoneta Kastrati with 'Zana' that had world premiere in Toronto Film Festival, and Kaltrina Krasniqi that recently had the world premiere in Venice Film Festival with her film 'Vera dreams of the sea'.
Several discussions, round tables, interviews, and film projections took place during the festival to discuss the success of these films that are attending A-list festivals and winning awards. The interest of the audience to see these films was very big, especially the young audience. And this is no surprise, since Kosovo has the youngest population in Europe.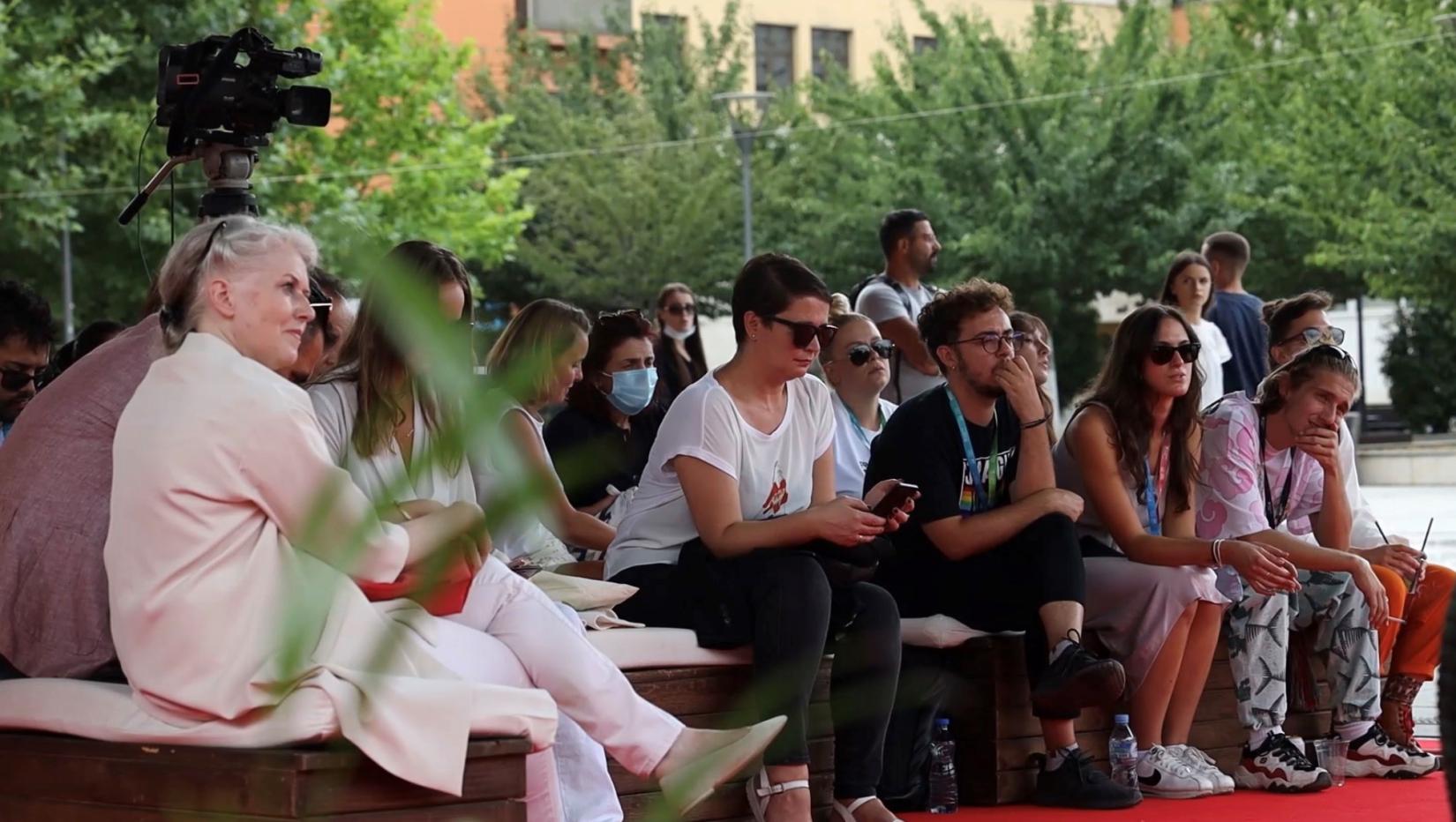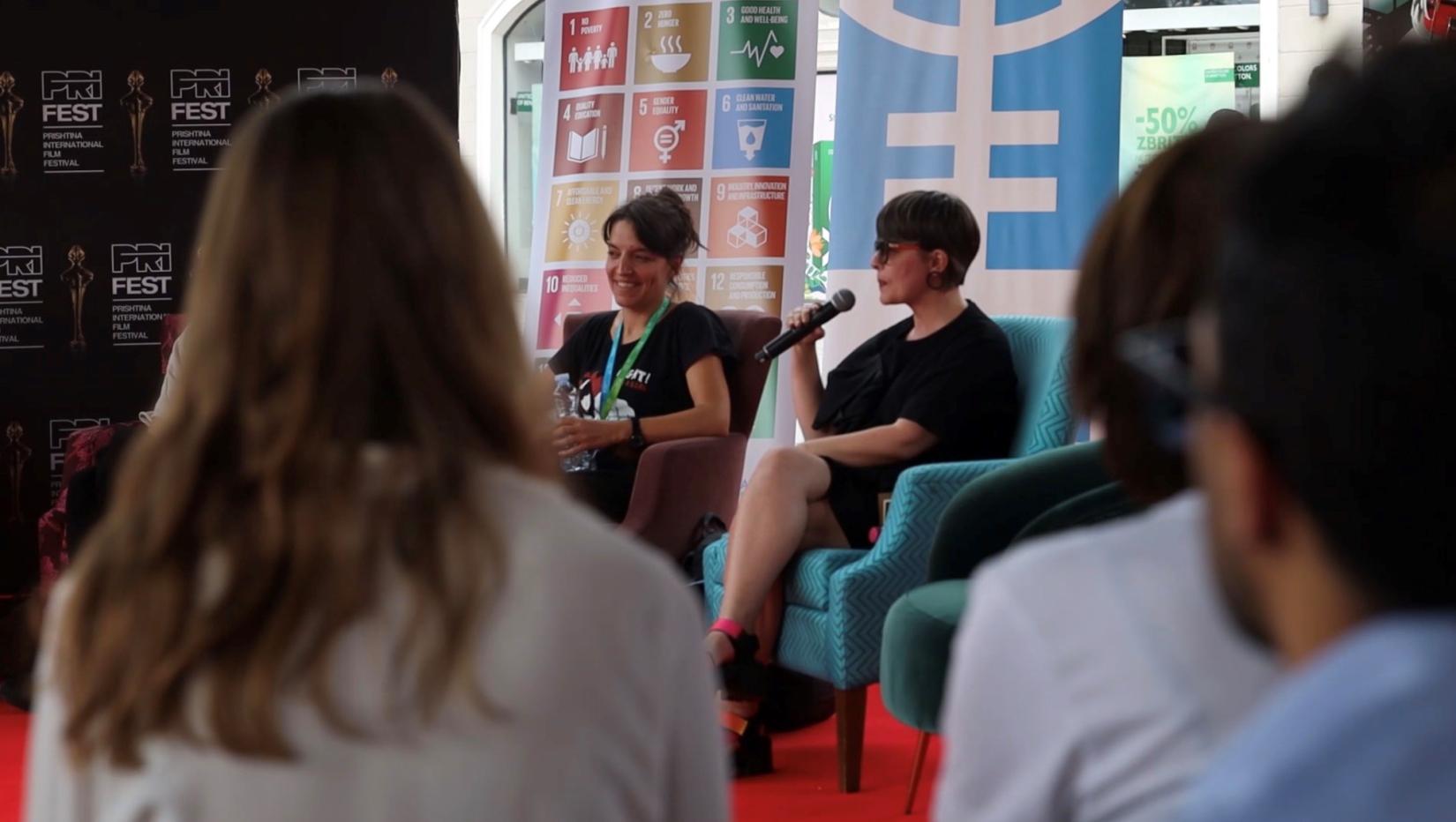 Looks like Kosovan youth, and especially young girls have a bright future in the film industry, looking up to their role models: La Vague de la Femme Au Kosovo.
Today, PriFest – Pristina International Film Festival is the biggest international film festival in Kosovo and an important meeting point of the regional and international film industry.
We believe that PriFest by supporting culture and young people is becoming a very important promoting tool of Kosovo internationally, and is also making possible for the creative industries to grow and create better working opportunities for young professionals of this industry.
Blog by Vjosa Berisha, director of PriFest
UN entities involved in this initiative
RCO
United Nations Resident Coordinator Office