The UN in Kosovo
References to Kosovo on this website shall be understood to be in the context of Security Council Resolution 1244 (1999).
The United Nations Kosovo Team (UNKT) is comprised of UN entities, agencies, funds and affiliates with staff from Kosovo and abroad, all deeply committed to Agenda 2030 with their own unique expertise.
As international civil servants, our work ensures that no one, either locally or internationally, is left behind in the pursuit of sustainable development. Our team believes this is achieved through a rights-based approach that eliminates poverty, supports health and education, and sustainably grows a thriving economy while protecting our planet.
The UNKT is an umbrella for these interventions. Our chair, the United Nations Development Coordinator (UNDC), facilitates internal dialogue and coordinates our team to ensure our collaborative effort has an efficient and effective impact in Kosovo.
Our team, with partners in government, civil society, and the private sector, align all our work with the UN's Sustainable Development Goals (SDGs). Despite this shared vision, we do not make policy or programme decisions on behalf of individual organizations. Sustainable development remains a central goal of our team and a foundation of our commitments, locally and internationally.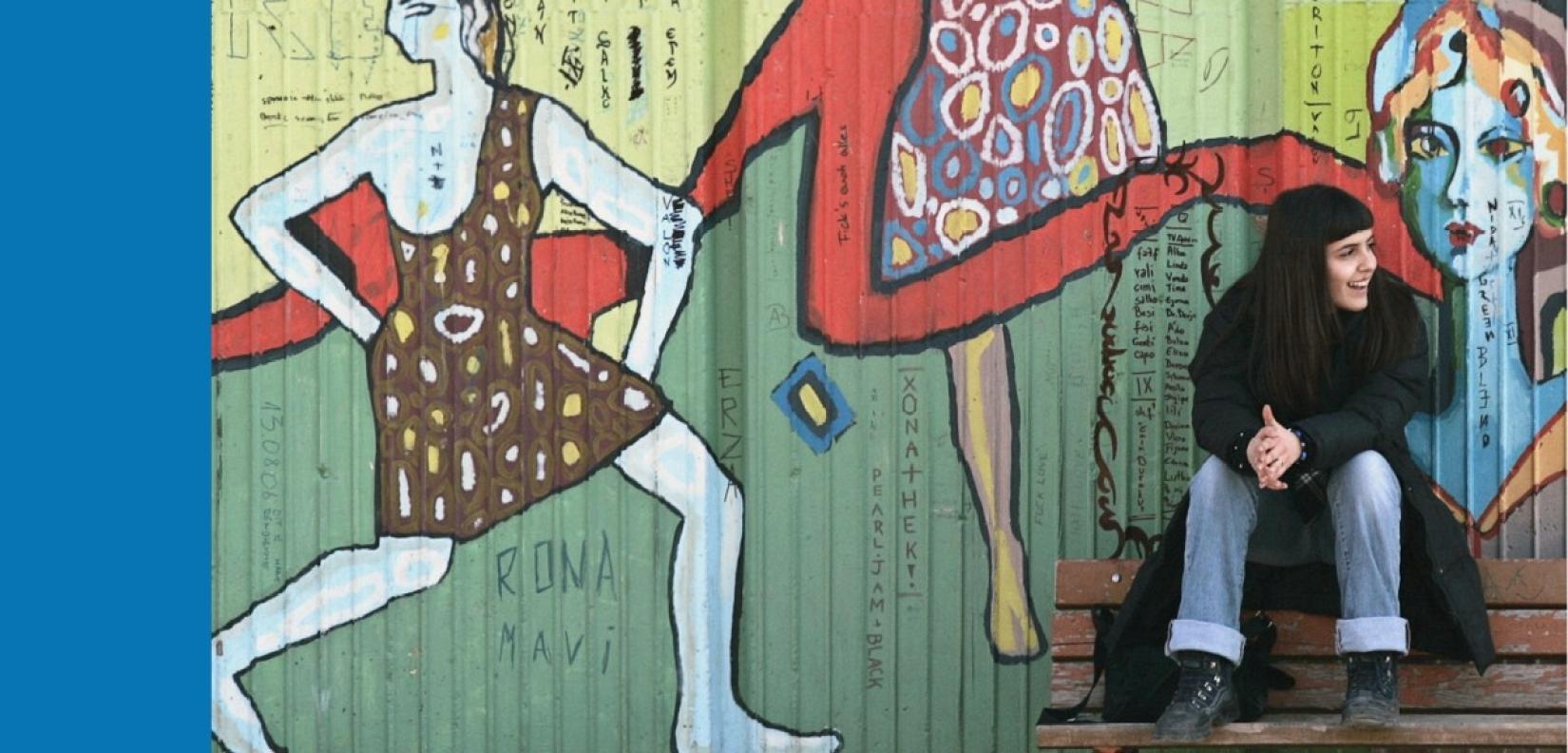 This United Nations Sustainable Development Cooperation Framework 2021-2025 (Cooperation Framework) articulates the United Nations development system's cooperation with Kosovo institutions and partners over the next five years. Underpinned by solid analysis of key social, economic and environmental challenges, the Cooperation Framework aims to support progress towards sustainable development in Kosovo anchored around the Sustainable Development Goals (SDGs) in line with government and regional integration priorities. In short, the Cooperation Framework expresses collective aspirations for a prosperous, inclusive, and resilient sustainable development for Kosovo.
Since the end of the conflict in 1999 and its declaration of independence in 2008, Kosovo has made notable progress in terms of stability, democratization, rule of law and governance as well as economic reconstruction. The prospect of integration into the European Union (EU) presents further incentives for sustaining peace and accelerated and sustainable development, despite many persisting challenges such as limited progress on reforms in areas of public administration and administration of justice as well as implementation of human rights legislation and strategies.
The process leading to the elaboration of the Cooperation Framework entailed extensive consultations with key stakeholders among government institutions, civil society organizations and international community in order to identify areas with the greatest potential for transformative and inclusive development, taking full advantage of the United Nation's comparative advantage.  Consequently, five catalytic development solutions for 2030 materialized, aligned with key areas of the National Development Strategy 2021-2030 and the Government Programme 2020-2030, as outlined below.
Priority Areas
Implementation of these priorities will be guided by the overarching principles of leaving no one behind (LNOB); a human rights-based approach; gender equality and women's empowerment; (UNKT) will be focused on the provision of the policy advise, technical assistance, capacity development, leveraging partnerships and resources, social mobilization, brokering knowledge, and piloting and scaling up innovations based on evidence.
With a view to ensure an effective, inclusive and transparent implementation of the Cooperation Framework, a Joint Steering Committee will be established, composed of government and UNKT representatives, co-chaired by the Prime Minister and the United Nations Development Coordinator. Results Groups established in line with the outcomes, complemented by thematic working groups on gender equality and human rights, will allow for improved coordination, joint programming and integrated policy advice. The annual Results Report will be the key document to review progress, identify resource gaps and foster stronger partnerships in order to achieve targets by 2025. The Cooperation Framework will be evaluated in its penultimate year.
Partnerships will be the key to the implementation of this Cooperation Framework and will be guided by shared values and principles as well as commitment to the SDGs and realized through engagement of the United Nations with central local institutions, line ministries, civil society organizations, regional organizations as well as multilateral and bilateral partners. The Cooperation Framework is also closely aligned with the United Nations Integrated Strategic Framework (ISF), linking the United Nation's development cooperation with its peace and security pillar.
Currently, only 51 per cent of Kosovo's development framework is aligned with SDG targets. Sustained financing and improved data monitoring will allow a more efficient implementation of Kosovo's vision for a better, more sustainable future for all, and will advance progress towards the 2030 Agenda. It is envisaged that the Cooperation Framework will play a key role in supporting Kosovo to achieve the SDG targets and, thereby, during the Decade of Action meet the Agenda 2030 for Sustainable Development.
Milestones
1
Accountable governance:  … all women and men in Kosovo enjoy more accountable, effective, transparent, and gender-responsive institutions at all levels ensuring access to justice, equality and participation for all.""
2
Inclusive and non-discriminatory social policies and services: … all girls and boys, women and men, particularly the most marginalized have improved access to and utilize equitable, qualitative, integrated social protection, universal health services and quality education.""
3
Resilient, sustainable and inclusive economic development:  . … women and men in Kosovo, particularly youth and vulnerable groups, have increased access to decent work and benefit from sustainable and inclusive economic development that is more resilient to impacts of climate change, disasters, and emergencies.""
4
Social cohesion:  . … all communities in Kosovo benefit equitably from inclusive engagement and greater social cohesion.""
5
Cross-cutting: Increased gender equality and rights-holders' participation, empowerment, and civic engagement:  . … all women and men in Kosovo, particularly young people, vulnerable groups, and displaced persons, increasingly achieve gender equality and claim their rights and fulfill civic responsibilities.""
The Sustainable Development Goals in Kosovo
The Sustainable Development Goals are a global call to action to end poverty, protect the earth's environment and climate, and ensure that people everywhere can enjoy peace and prosperity. These are the goals the UN is working on in Kosovo: