Story
Up Next for Kosovo's Gastronomy: Food Waste Reduction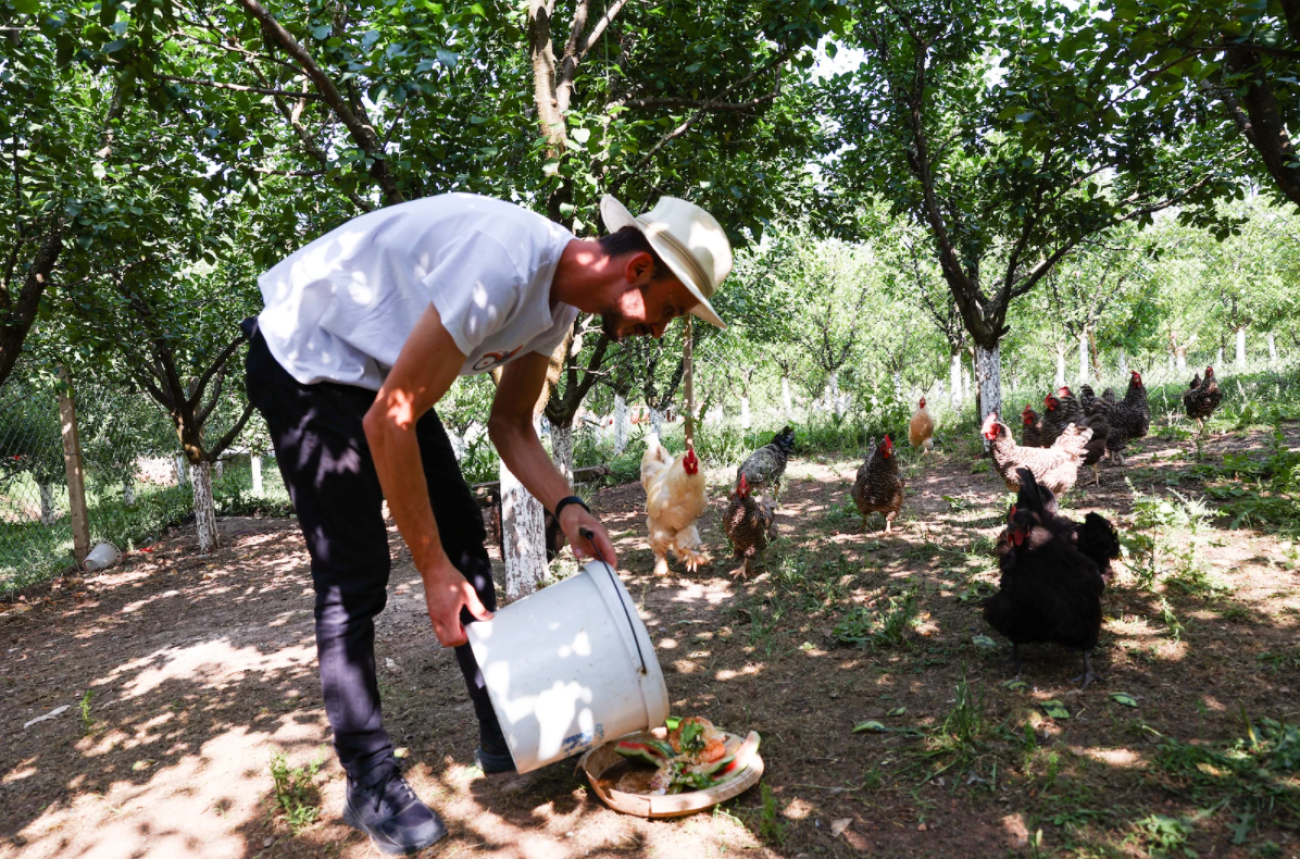 The lack of data regarding food loss and waste inspired the piloting of the first-ever Food Waste Challenge in Kosovo.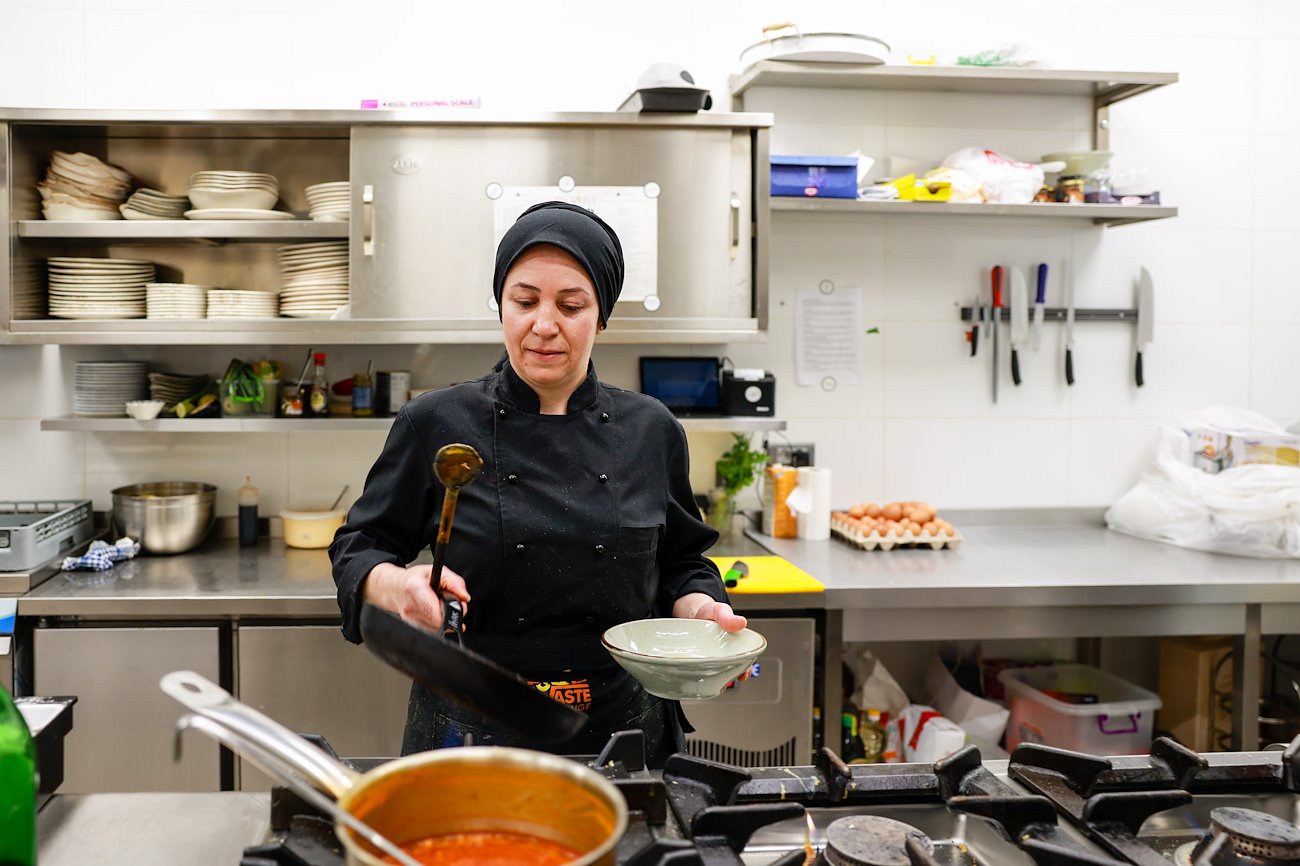 Can you picture 23 million fully loaded 40-tonne trucks - enough to circle the Earth seven times? That's how much food meant for human consumption is getting wasted. As the global demand for food is expected to increase significantly, this will continue to create an enormous strain on the environment. Estimates in the UNEP Food Waste Index Report 2021 suggest that 8-10% of global greenhouse gas emissions are associated with unconsumed food. There is no doubt why UN's 2021 climate report highlights food waste reduction as one of the key climate measures.
Food waste happens at the retail, food service and consumption levels. But the scope of the problem is not as hopeless as it sounds. Rather, we need to tap deeper into it; especially in a post-pandemic Kosovo where the food-service industry is arguably the hardest hit in terms of revenue reduction. Based on 2020 reports by the Gastronomy Association in Kosovo, COVID19 restrictions led to 89% of gastronomy businesses suffering huge losses, 13% of which is on the edge of bankruptcy. Such results signalize an urgent need for harmonizing the economic sustainability of gastronomy businesses with climate change mitigation efforts that help in significantly reducing further financial losses.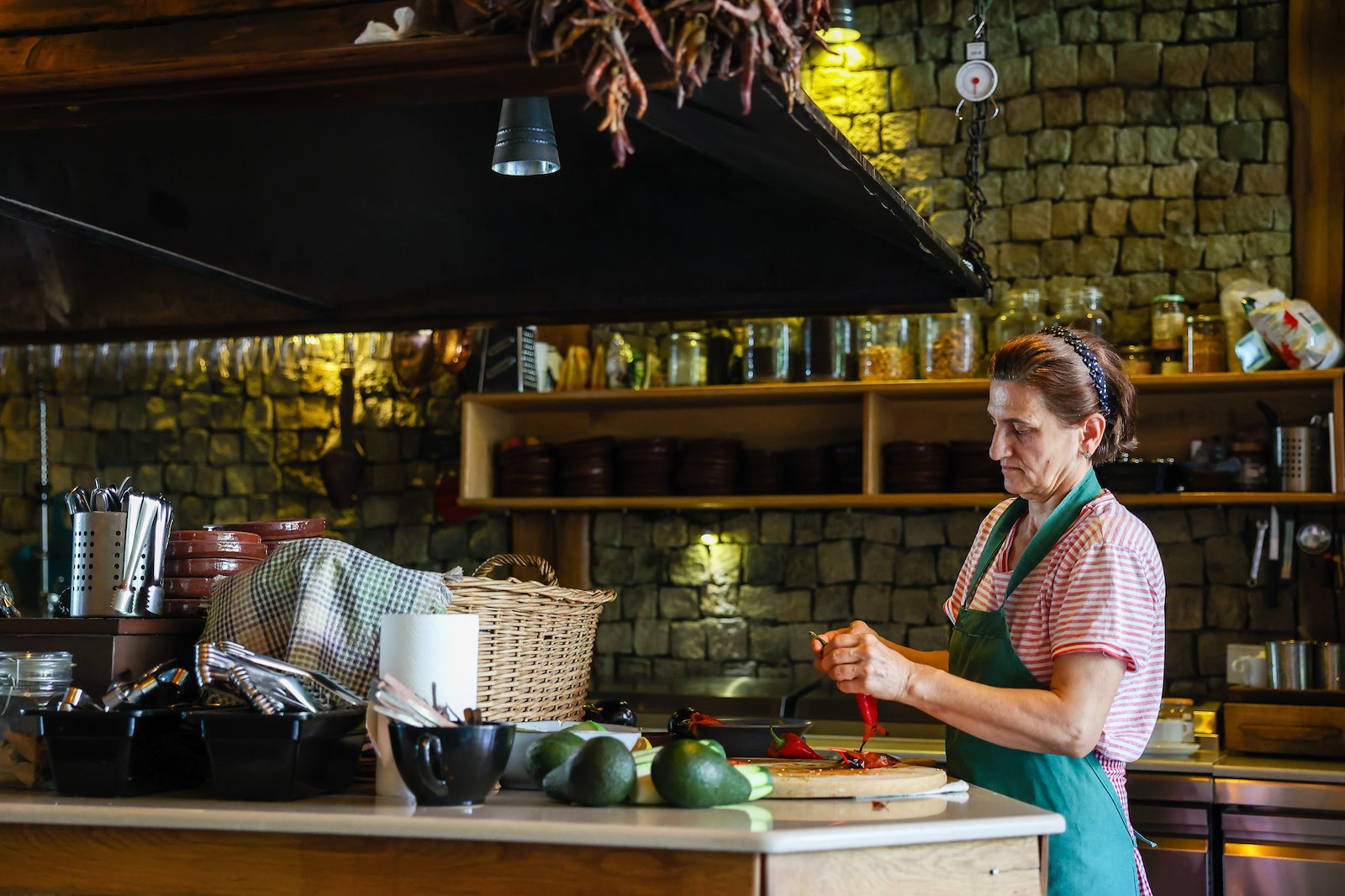 Exploring possible solutions towards circular economy, UNDP Kosovo tied bonds with the Norwegian Institute of Bioeconomy Research (NIBIO), Kosovo's Gastronomy Association and Innovation Centre Kosovo (ICK). Having multiple field-specific perspectives on the table, encouraged us to explore opportunities for opening up a dialogue on one of the biggest challenges in gastronomy: food waste reduction. A brief desk research on the problem of food waste in Kosovo conducted by NIBIO has shown that 2 to 20% of food served is left on the plates depending on the restaurant's style of service. But it was impossible to make sense of the amplitude of wasting uncontrolled and large amounts of food, since a piece of puzzle was missing: DATA. The lack of data regarding food loss and waste inspired the piloting of the first-ever Food Waste Challenge in Kosovo.
The Challenge mobilized 18 gastronomy businesses to join a 3-week journey of food waste management, with seven of them completing it successfully. Apart from collecting first-hand data, some restaurants and cafes started identifying previously unnoticed patterns in their food management and even started designing new solutions to reduce their food waste and thus, financial losses. "We didn't think about the financial aspect of food waste until the Challenge was introduced. Tracking our waste made us look deeper and try to pinpoint where exactly is that food getting wasted in the chain of production." – said Edi Zhugolli, Chef at Bagolina Eatery.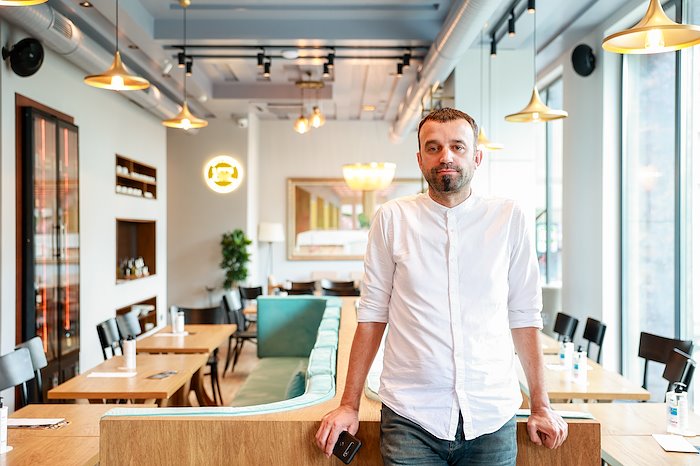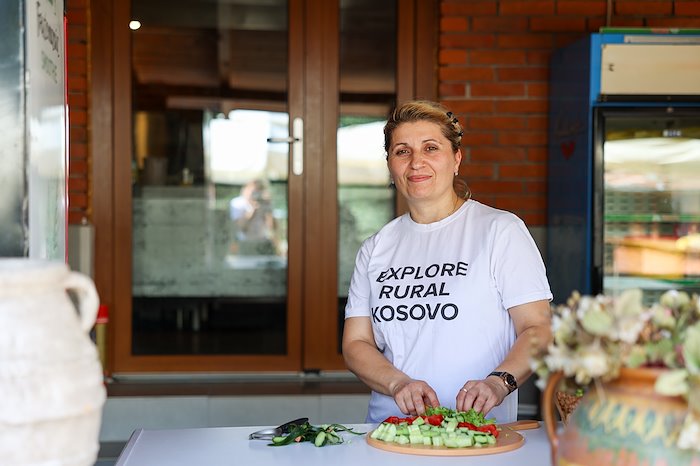 No surprise that ANISE Restaurant found out that coffee grounds make up their largest amount of food waste and has started building connections to sell their coffee grounds to mushroom cultivators. We all love a cup of coffee, but according to the founder of the first for-purpose urban farming company in Kosovo, Landër Kurti, 99% of every coffee ground that comprises a cup goes to waste. A café bar in Prishtinë/Priština serves on average 300 to 400 coffee cups per day. If unmanaged, tons of coffee waste are sent to landfill or dumped into Kosovo's rivers thus emitting a dangerous amount of methane over a year. "What is considered waste by the majority of society, is very valuable for us", says Mr. Kurti, while pointing out that in fact, all that coffee waste is the perfect substrate for the cultivation of Oyster mushroom. The mission of his urban farm, AgroVictus, is to cut on our shared environmental footprint by upcycling and reusing waste as raw material. One effective way to do this is food composting and Hotel Gracanica, one of the Food Waste Challenge Champions, is already practicing this to grow its crops. To compost means to recycle organic waste into a nutritive material for the soil, but the Challenge made apparent that many other gastronomy businesses face obstacles implementing such solutions due to lack of proper space, or even human and financial capacities. 
What is considered waste by the majority of society, is very valuable for us.
 Landër Kurti, AgroVictus
On the other hand, the data collected in the Food Waste Challenge showed that many businesses were able to successfully reduce their waste in 21 days. By the third week, Renaissance Restaurant reduced its amount of waste per guest to 92 grams less. Similarly, Bagolina Eatery demonstrated positive consistency by being able to reduce its waste per guest to 3 grams each week. The waiters at Bagolina encourage guests to package their leftovers and use those for later meals. Rightly stated by the Deputy Manager of Hotel Gracanica, Lidija Tokić: "When we talk about managing food waste, the communication between the waiter and the guest is an under-estimated, yet significant part of it". The waiters should be trained and encouraged to support the decision-making processes of guests when ordering food, in order to avoid excessive amounts of food left on plates. However, when leftovers are unavoidable, some of the restaurants regularly feed stray dogs and cats in their surroundings, or in case of Lura Agrotourism, the touristic complex in Novobërdë/Novo Brdo, they feed Lura's chickens. Furthermore, the Challenge directed Tartine Deli's attention more towards shelf life, so they started planning and recording stock products in a newly-created database. Others were inspired to rethink the menu and portion sizes.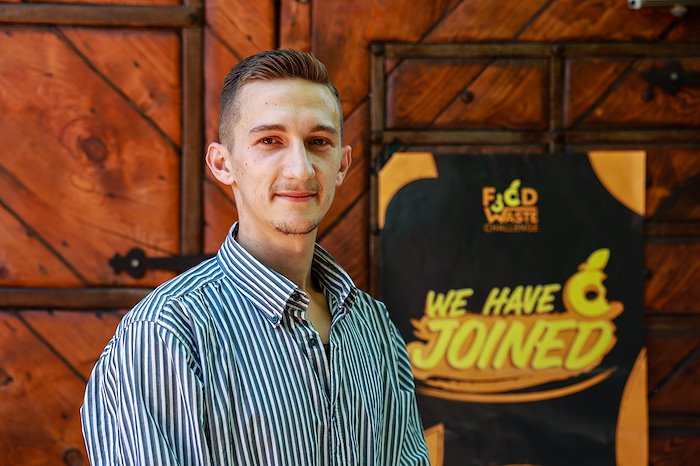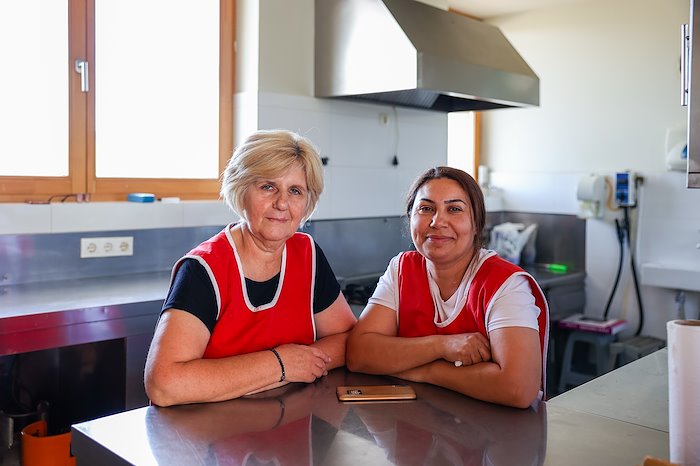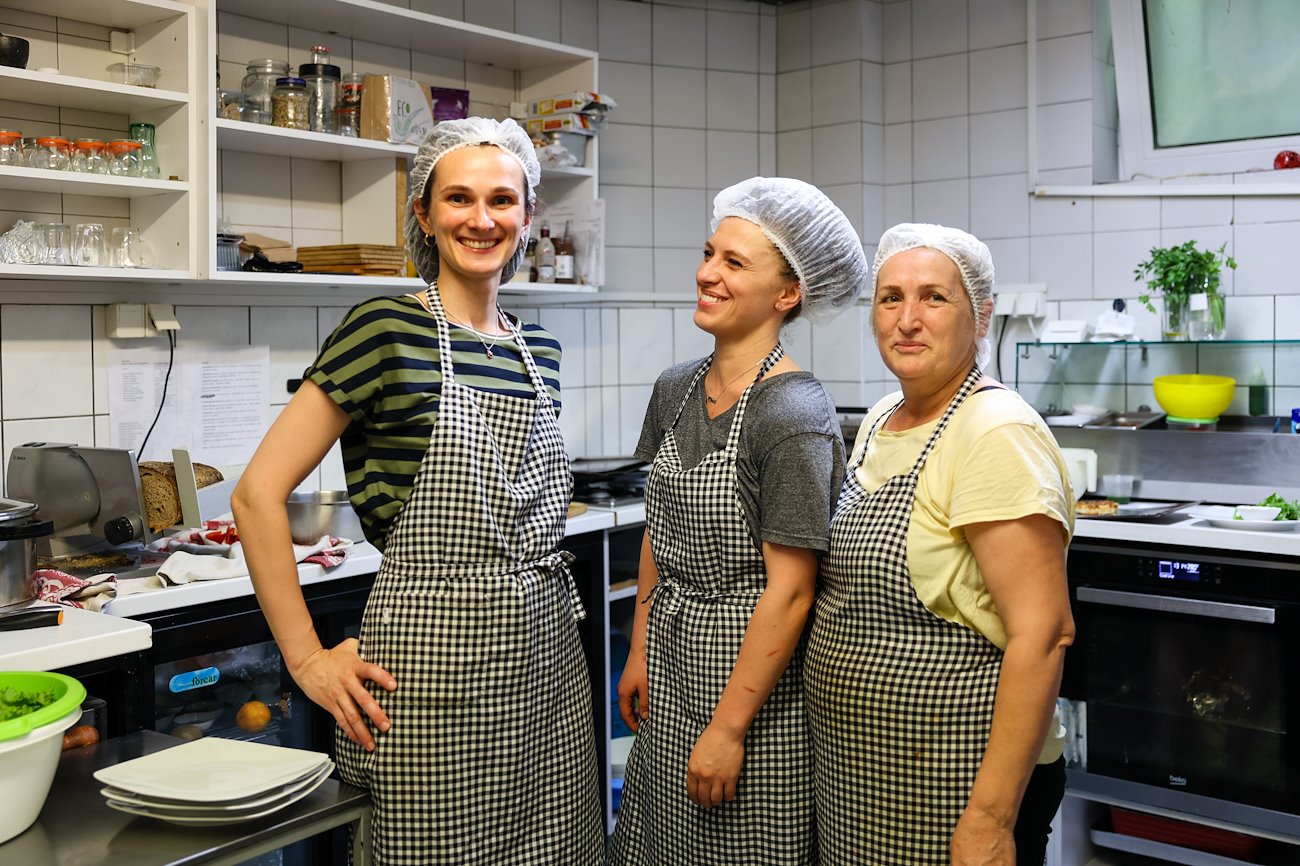 Kosovo's Food Waste Champions (Lura Agrotourism, Reneissance Restaurant, Hotel Gracanica, Tartine Deli)
As Enisa Serhati, Portfolio Manager for Inclusive Growth and Climate Resilience at UNDP Kosovo, rightly states:
Solving food waste issues is not only key for preserving the climate, but also, key for tackling hunger and social challenges. There is an entire community who can benefit from lower food prices, re-served food, food banks, and other countless offers – so we are happy to have kickstarted action on this already.
Indeed, apart from increasing economic sustainability and environmental protection, there are ways to tackle social vulnerabilities through a leaner management of food waste by the businesses. Arian Vranica, General Secretary of Kosovo's Gastronomy Association with a background in law, informs about legislative possibilities of symbiotic benefits from giving away unconsumed food: "If a gastronomy business buys food products and doesn't manage to sell all of it, it can earn a discount of 10% on profits tax by donating food to partner NGOs that target vulnerable groups and social issues". Based on the food recovery hierarchy, donating excess food is one of the prioritized actions to prevent and divert wasted food. This becomes especially prevalent in Kosovo's context, where 21% of the population still lived with under US$5.5 per person per day in 2019, and this share is expected to have increased in 2020 by 4-5 percentage points.
With the Food Waste Challenge, we hope to have brought attention and initiated discussion on the importance of food waste reduction in Kosovo. The overarching goal of maximizing economic and environmental benefits goes hand-in-hand with creating new business opportunities, increasing the knowledge and awareness of the people regarding food waste, as well as continuing data collection for scientific research, future planning and policy-making in Kosovo.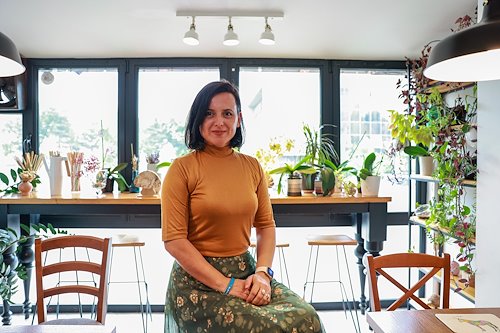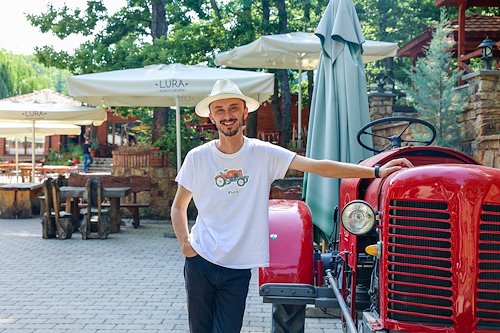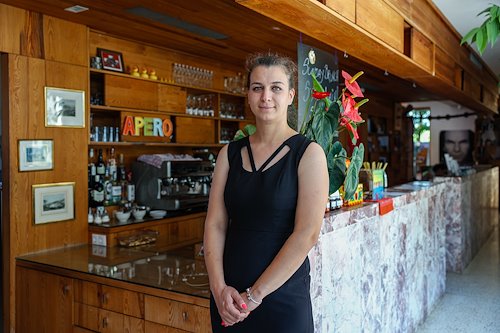 Food Waste Managers (Aida Rexhepi/ANISE Restaurant, Genc Buca/Lura Agrotourism, Lidija Tokic/Hotel Gracanica)
UN entities involved in this initiative
UNDP
United Nations Development Programme