Story
Cyber Security in Kosovo in Hands of Young People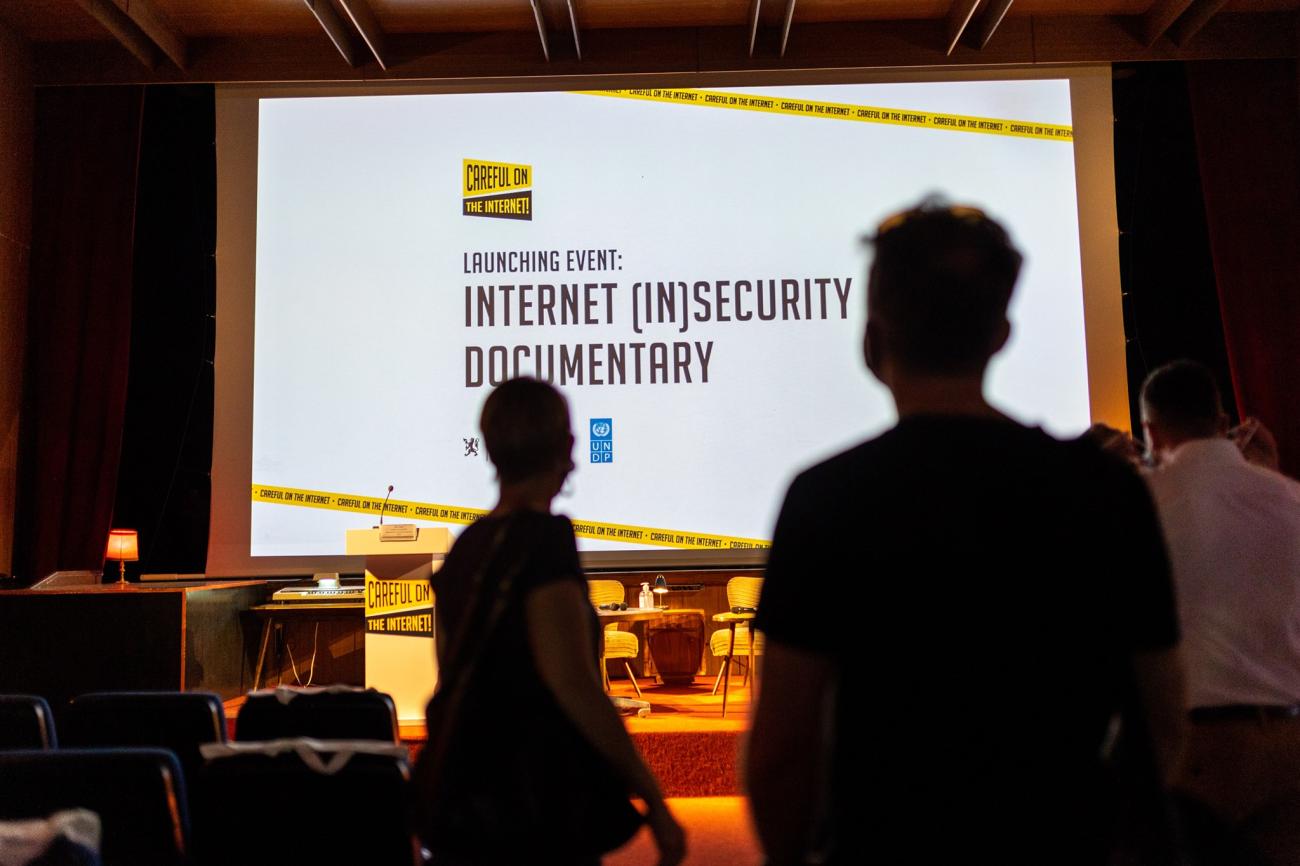 UNDP through Combatting Cyber Crime (C3K) Project aims to increase Kosovo's existing capacities to combat cybercrime.
You have most likely heard of "cyber threats", and felt that using the internet has exposed you to some danger or at least compromised your privacy. Nobody is safe in today's cyber world. With the COVID-19 pandemic, the world went "online", and cyber threats grew even bigger.
Cyber threat is the possibility of a malicious attempt, through unauthorized access carried out by individuals or organizations, to damage or disrupt a computer network or system. With pandemic profoundly affecting the global cyberthreat landscape, many countries in the world have prioritized investments to respond to increased cybercriminal activities.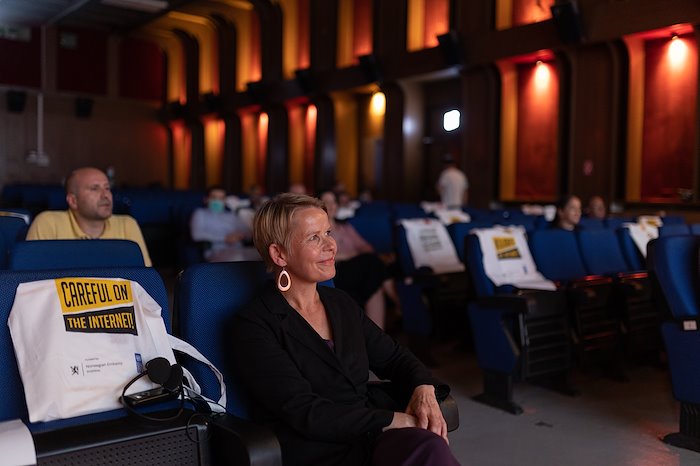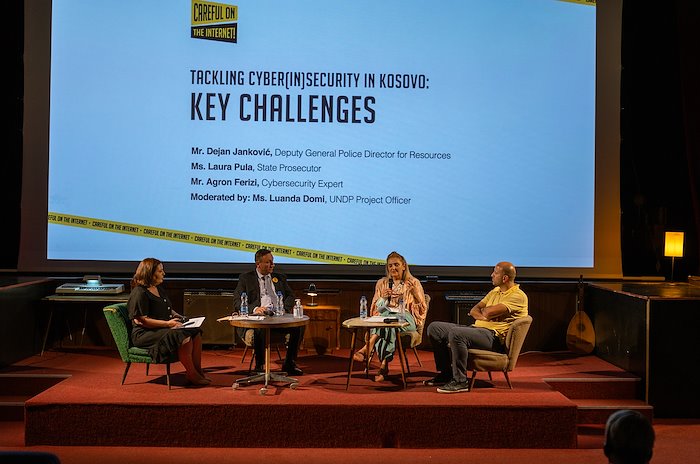 Kosovo is making progress! To advance in this area, experts are needed. Any encouragement of young people to get engaged in cybersecurity in Kosovo means preparation for cyber fights in the future. Supporting youngsters in this field means support for the safety of the institutions and society at large.
A special "trio" from Mitrovica in Kosovo, students of Isa Boletini Faculty, showed how ICT knowledge can bring them into different challenges in their lives. Valton Tahiri, Eron Mahmuti and Armend Binaku have been friends for many years and they call themselves "bugHunters".
BugHunters won the Kosovo Cyber Challenge organized by UNDP Kosovo in cooperation with Women4Cyber Albania, Telelink Business Services and IPKO Foundation. It was  one of the toughest online cyber challenge in Kosovo, according to the winning team. The competition was designed for the teams to meet challenges that reflect reality, because the threats facing Kosovo and world today are increasingly complex, and the actors more sophisticated than ever before.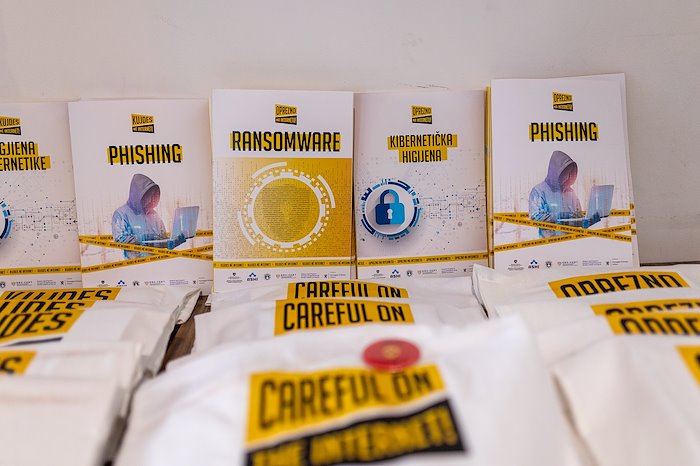 As the threat landscape evolves, we know that our approach to cybersecurity must continue to evolve, as well. Identifying, developing, and retaining cyber talent is crucial to achieve this goal and to secure our most critical infrastructure and functions.
The Kosovo Cyber Challenge was organized in the frame of the Careful on the Internet campaign, which aims to increase knowledge of cyber threats and empowering Kosovo's general public to navigate safer online. UNDP's Combatting Cyber Crime (C3K) Project has been financed by the Norwegian Embassy in Kosovo.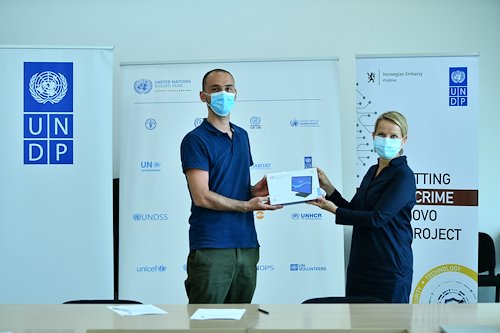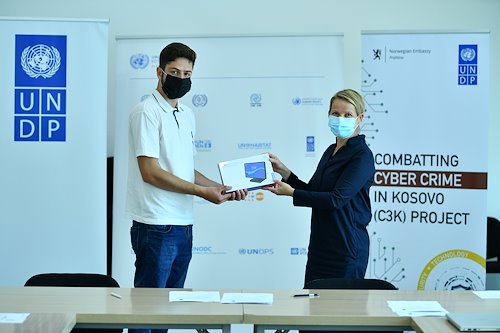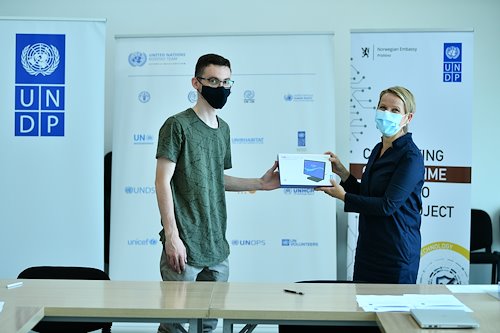 The vibes coming from these three youngsters is special, the way they type and their speed is amazing! Eron Mahmuti is the leader of the group, he is also the loudest "This challenge was an excitement for me! To hunt and discover threats was a special feeling for me. I love this!". On the question does he sees himself in fighting cyber threats tomorrow he was positive: "At first, I didn't know how good this challenge was and we just proved that we can do it, that we have knowledge!", said Eron.
His companion Valton Tahiri told us how important this is: "We need to explain that cyber security is a serious issue and people need to know about this. I also think we need more of this kind of events". Valton thinks this was an opportunity to show the skills they gained in the Faculty and it is very much related to his plans: "My dream job is to hunt bad people in the cyber world, so called "black hats"!
Armend Binaku explained how serious their programme in the Faculty is, they already have Cyber Security Group consisting of around 20 students and they all exchange knowledge and ideas on this topic. "We are friends, which makes us strong together and prepared for many situations. This challenge was one of the best situations we have ever been", said Armend.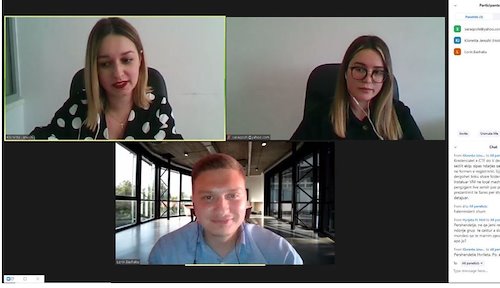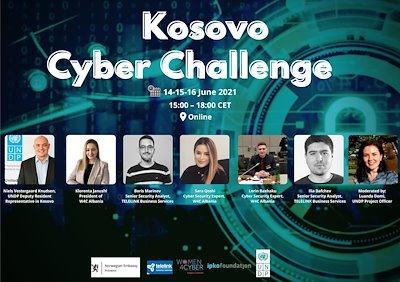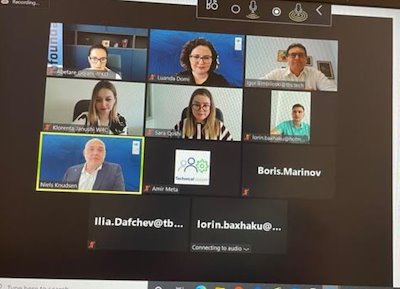 BugHunters was encouraged by the modest awards, tablets, that were handed over by UNDP Resident Representative in Kosovo, Maria Suokko. The small award ceremony was an opportunity to meet these cyber enthusiasts in person, and be encouraged by the hope and potential they represent for Kosovo in many ways. They are well placed to participate and lead the next leg of Kosovo's digital transformation journey. Ms. Suokko said digital initiatives like this contribute to UNDP's larger ambition in supporting Kosovo in its digital transformation. Strengthening the pipeline for future digital talent is a key building block for a strong cybersecurity ecosystem. "You are young people with great potential and ability to become leaders in this field. Congratulations for winning this challenge! I am looking forward to hearing ideas from you on how to engage more young people in this area and bring them on board."
Both the winning team and the team that become second "Pied Piper" (total of six persons) were awarded with remote internships with Women 4 Cyber Foundation, to further develop their skills and knowledge in cybersecurity.
The positivity that comes from these young people is a great incentive for all the partners involved in this endeavor. Our aim is to expand the pool of cyber talent in Kosovo with the skills to write secure code, defend networks, respond to incidents when they occur, and protect the critical infrastructure from cyber-attacks. With diversity of people comes more diverse perspectives that help inform better policy- and decision-making. Building a more robust and diverse cybersecurity workforce is the linchpin for this vision to succeed. 
Written by: Danijela Mitic & Luana Domi
Written by
UN entities involved in this initiative
UNDP
United Nations Development Programme