Story
Cultural Heritage in the Hands of Young People in Kosovo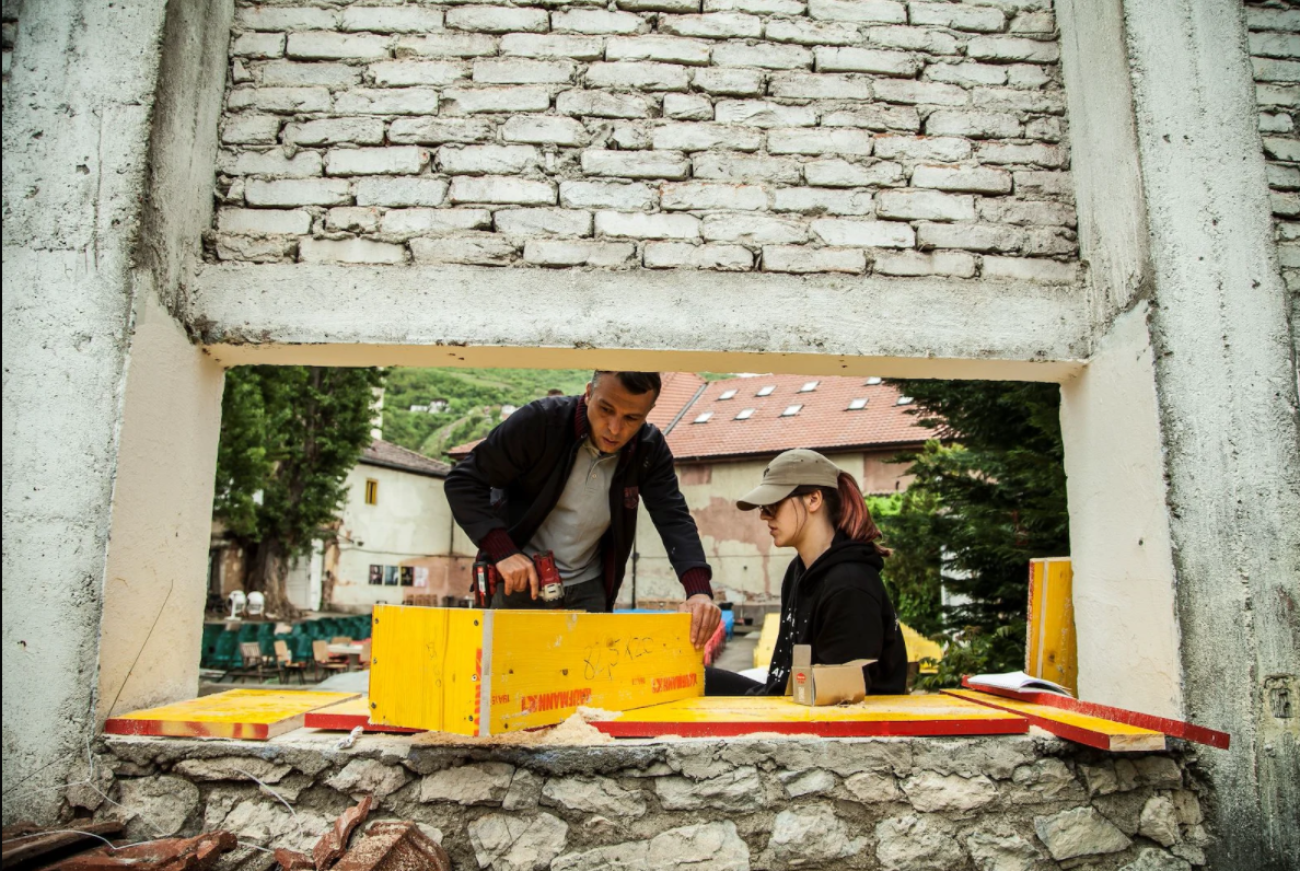 The world stays with young people, and it is the youngsters who are agents of change for the better. What is their legacy in Kosovo?
The world stays with young people, and it is the youngsters who are agents of change for the better. What is their legacy in Kosovo? Do they take care of cultural monuments and nurture traditions?
This year's European Heritage Days are a celebration of Inclusive and Diverse Heritage, emphasizing that interaction between individuals and communities with diverse backgrounds can enrich our lives. UNDP Kosovo is implementing the Cultural Heritage as a Driver for Intercommunity Dialogue and Social Cohesion project funded by the European Union and its Instrument contributing to Stability and Peace — precisely with the aim to actively involve young people in respecting their heritage, building it and preserving it. Through this project, we came across fantastic young people for whom cultural heritage, in any shape or form, is something special.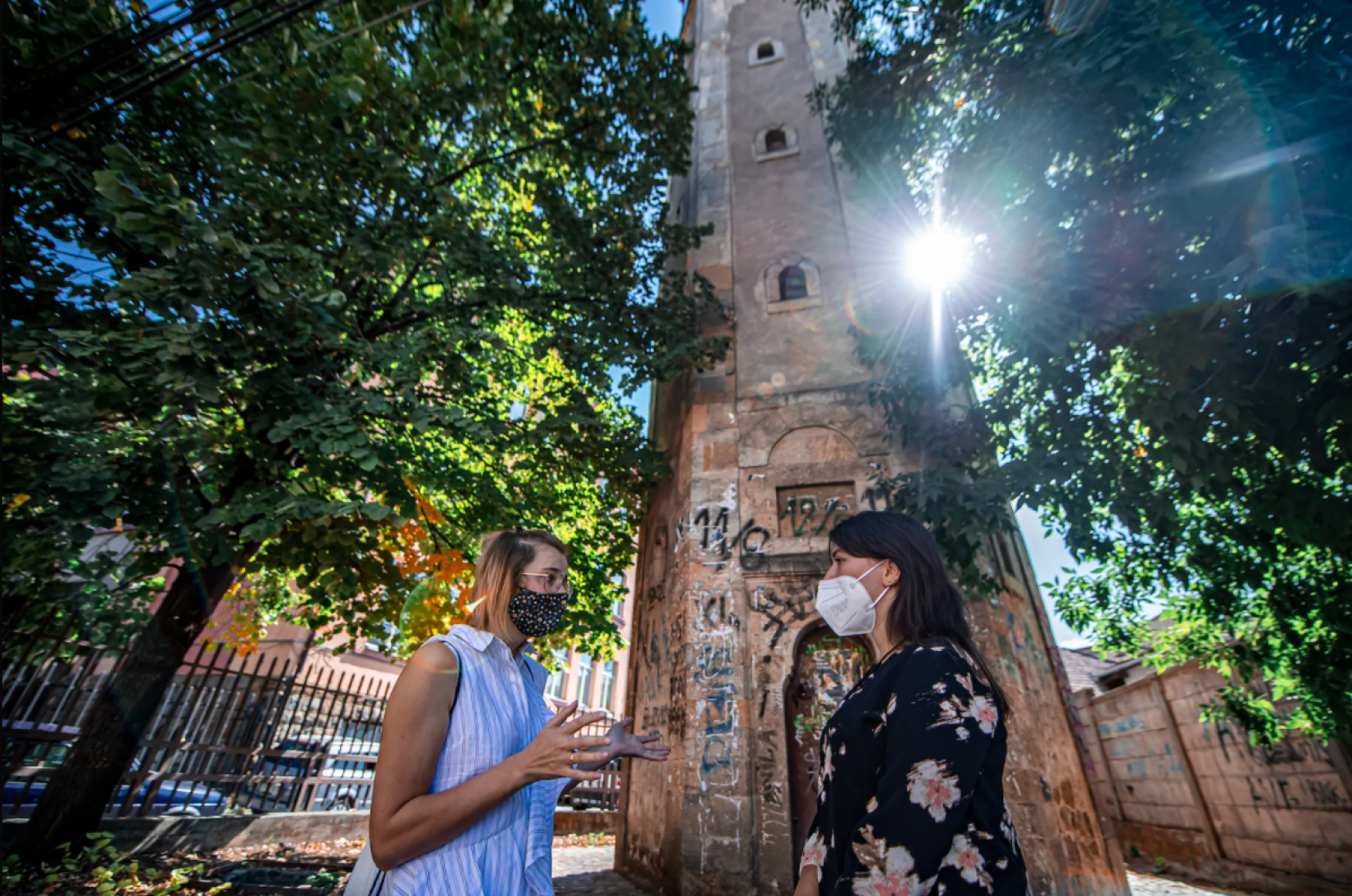 These young people are role models for others and their contribution to the preservation of cultural monuments is already immeasurable. Through the Cultural Heritage project, which UNDP Kosovo has been implementing for four years now, young people from Kosovo of all ethnicities and nationalities are participating in camps for the restoration of cultural monuments and places of public importance. These young people, dedicated to the care of their heritage, gather, learn, and work diligently to cleanse and restore them.
Just recently, we met one of them. Melisa Syla, an architect from Pristina, participated in several restoration camps when she was in her final year at the University of Prishtina, studying architecture. We met in the old town in front of Sahat Kulla, one of the oldest monuments in the capital of Kosovo. It dates from the 19th century and manifests an example of architecture representing economic development and the beginning of the Western influence on the Ottoman architecture of the time in Kosovo. "Sahat" means "clock", so this tower was meant to show the time and serve as a landmark for giving directions. We met Melisa there.
Melisa is looking forward to the restoration of this monument, and as an architect, sees it in a special light and significance. We talked to Melisa about her experience in restoration camps and how much they mean to her. "I have been part of restoration camps since 2016, and in Kosovo, I have worked on the restoration of Catholic Letnica Church and an old watermill. It was amazing to meet other young people who share the same interest. My job was to talk to local people and search for data about the watermill and its importance. I met the owner of that watermill who is now in his late 80's and he showed us how it works and told us stories about it. Just beautiful," Melisa told us.
"As an architect employed in Prishtinë/Priština, I am passionate about old buildings and premises, monuments and their original look. Why was I in the restoration camps? For me, turning an old building or monument into function and use presents a special approach to our past. I had an opportunity to meet new friends of all ethnicities and we are still in touch," Melisa told us. Her positive personality shows a bright future for Prishtinë/Priština and at the same time her interest in this topic is not over, in fact it has just begun.
Just a few kilometers from Prishtinë/Priština , in Graçanicë/Gračanica, exciting projects are taking place on the topic of youth cooperation in Kosovo. NGO Young Active Gračanica, with the support of the Cultural Heritage Project, has launched an unusual initiative that only young people can think of: the "Dictionary of the words that need no translation" project. The initiator of this activity is Petar Djordjević, manager of the NGO Youth Active Gračanica. The project brings together young people from all over Kosovo for the creation of the dictionary of common words from Albanian and Serbian languages. Petar told us that he managed to gather 34 participants from both communities for three days in Brezovicë/a, including the NGO volunteers, where they identified as many as 400 common words.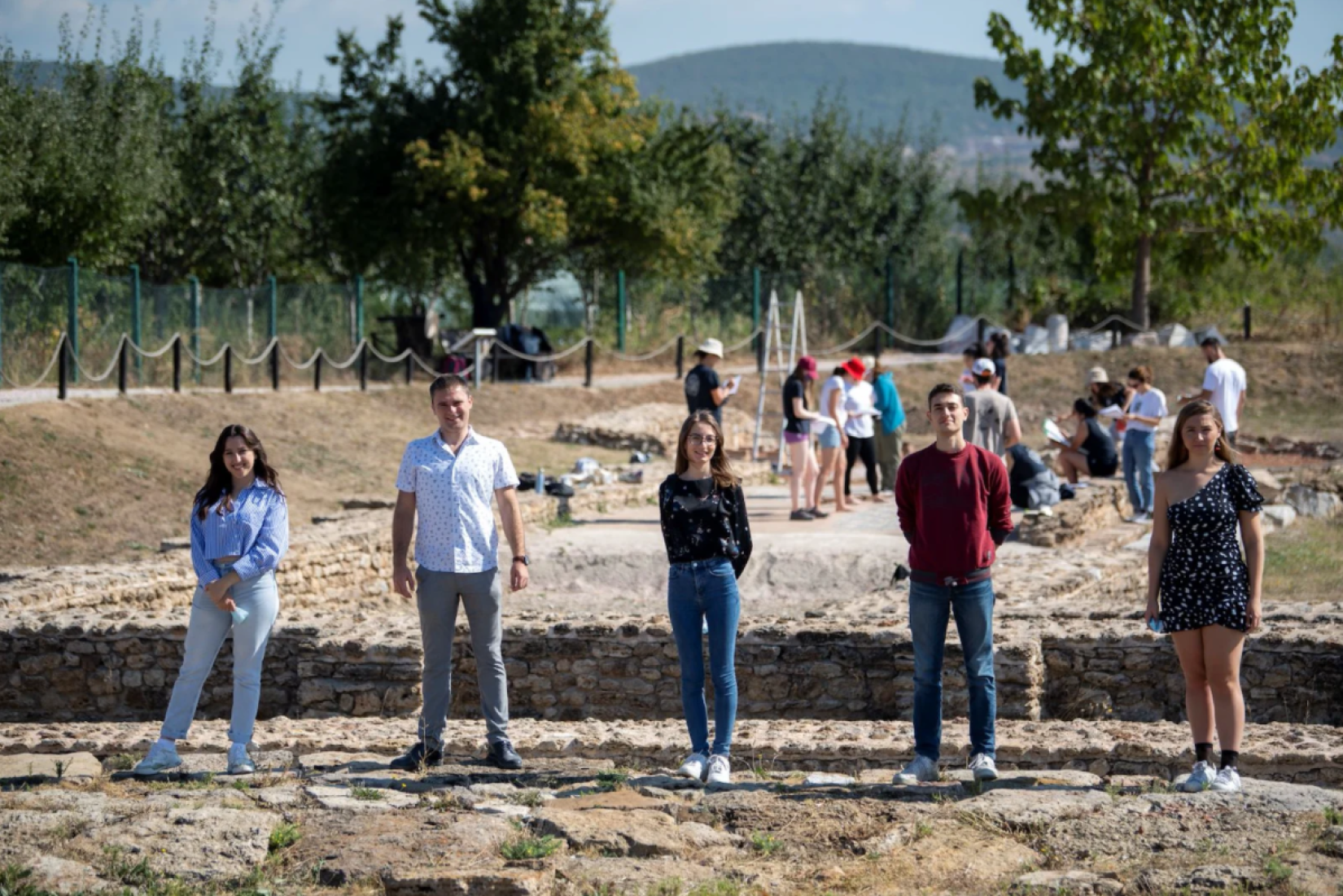 We met Petar and other participants of the workshop: Alban, Elona, Edona and Lidija at the Ulpiana site in Graçcanicë/Gračanica. They presented to us their vision. "We do it through fun! Only while we are sitting and talking do we come to words like patos,' 'laminat,' 'asicare,' 'hajde,' and many others. We agreed that the continuation of this project will be an 'Obviously a super initiative,' said Petar. This project seems attractive to Elona, as well, as she is travelling from Prizren just to be part of this. Edona is from Pristina and she is doing an internship in Graçanicë/Gračanica, exchanging her knowledge and experience with young people of different ethnicities. 
As you watch this young, talented group, you realize how much opportunity for friendship is missed and how much more space these people need to express themselves. Peter says that this is not only an opportunity to create a dictionary like this, but it is also an opportunity to make friends. Just like this group of young people, who are yet to start their careers, proves that there is great potential for cooperation across communities. We ended the conversation with Alban, a guy from Pristina, a cheerful and smiling spirit, who gave us his impression of this project: "It's very simple! We have a lot of differences but when we hang out, we realize how many similarities we have! This approach helps to celebrate similarities and let's leave the differences aside."
We reach Prizren, a historic city and a cultural heritage hub. Outside the city center, on the way to the mountains, we stop by a picturesque setting: green peaks in the background, river running through the gorge, and a two-story building that resembles a small castle. It used to be a hydropower plant known as "Prizrenasja," and it supplied the city with electricity from 1929, when it was built, until the early 1970's. Its exterior has since been restored and now remains an architectural monument of cultural heritage, while the Cultural Heritage project will be restoring its interior and making it accessible to all.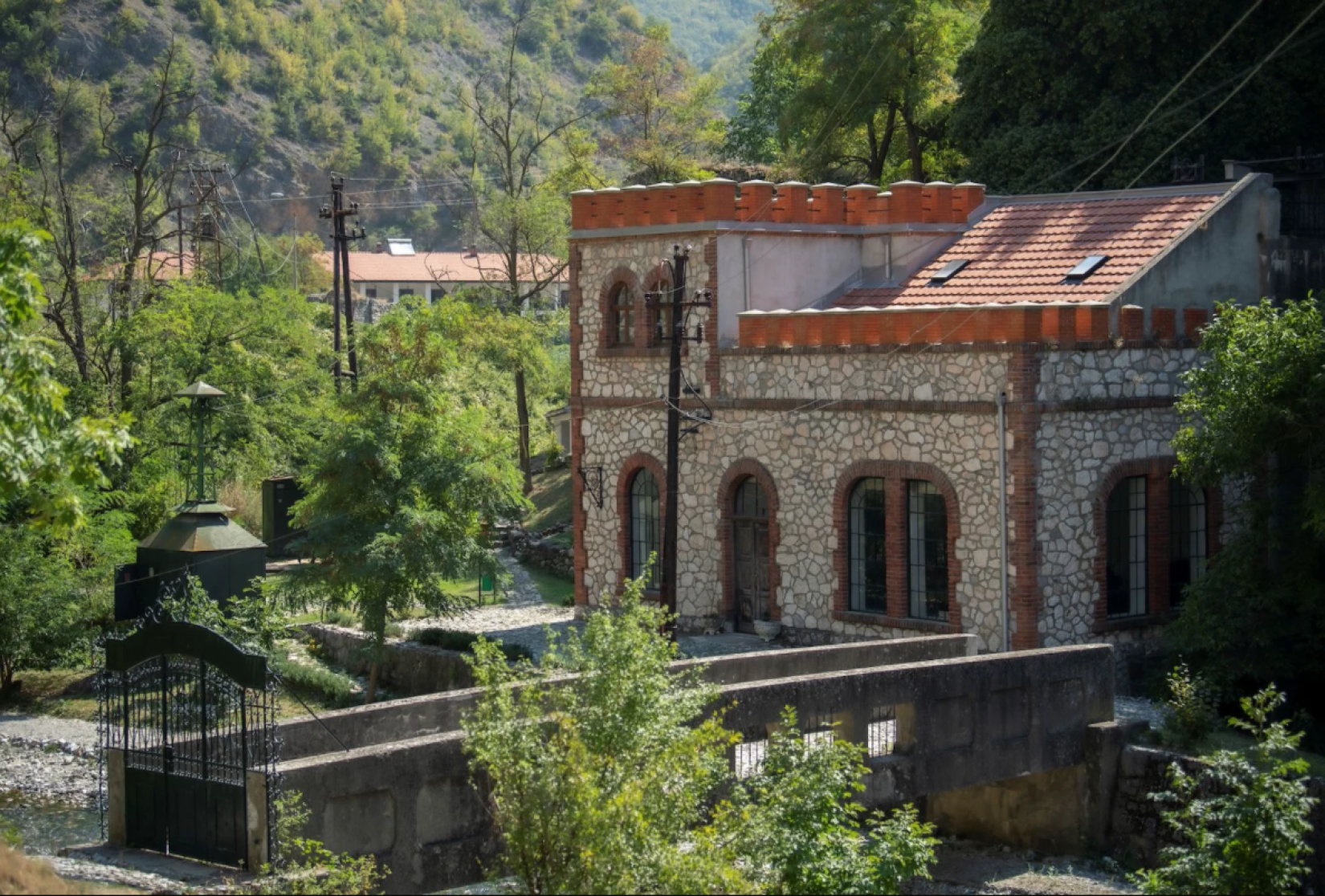 This is where we meet Sinem Dana, a young Prizren native of Albanian and Turkish background. She's an aspiring interior architect with a passion for exploring and restoring the legacy of cultural institutions in her community. She has had the opportunity to do that — in the company of fellow youngsters from diverse backgrounds, no less — at restoration camps held in 2019 in her own town Prizren, as well as in Gjakova/Đakovica.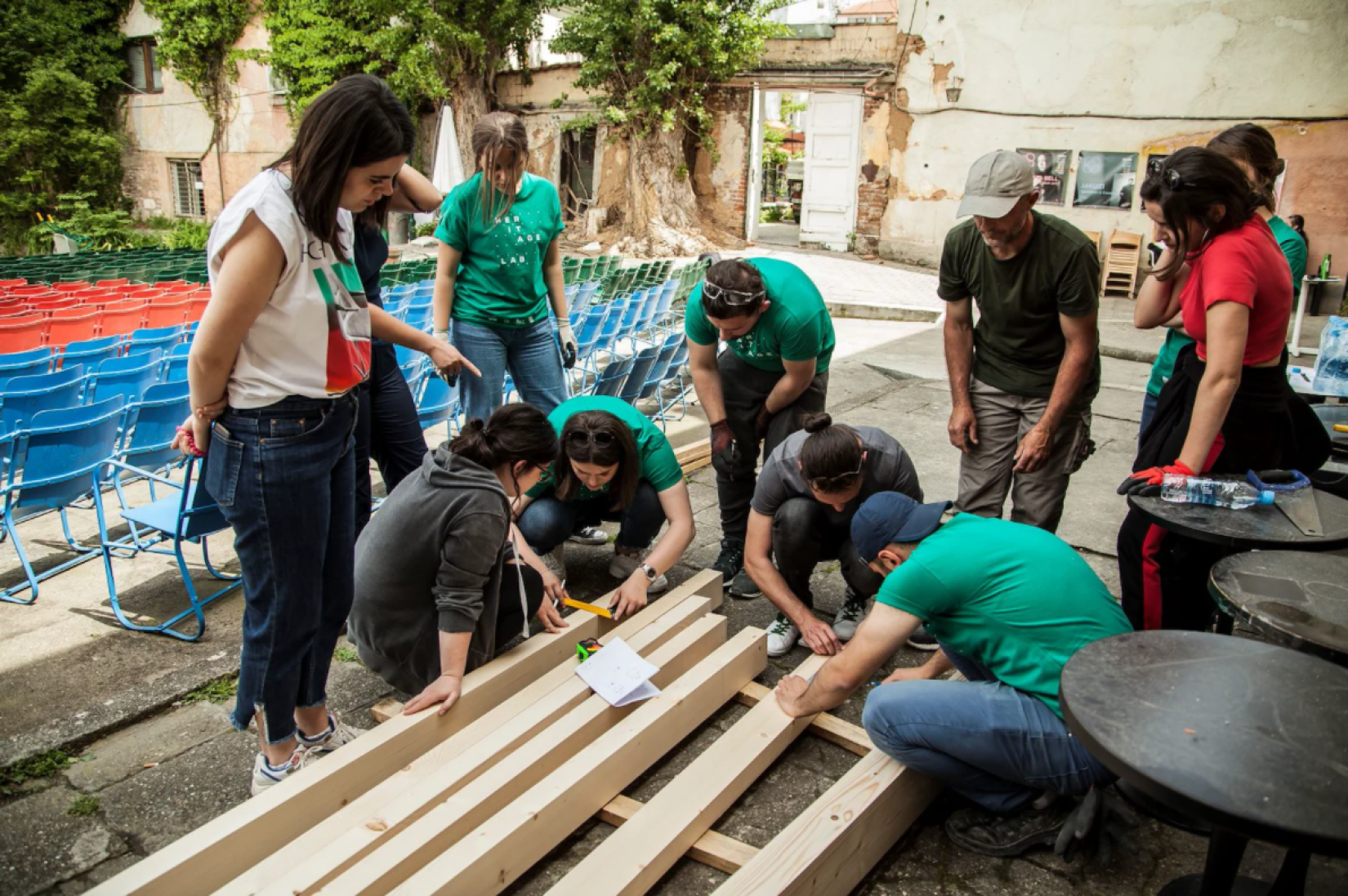 These experiences had a profound effect on her, as they offered her a chance to connect with fellow citizens of an older age by having in-depth conversations with them to inform the restoration efforts. As she says, "Before, I never really had an opportunity to go and ask people questions, and so when I asked them, usually they said 'No, no, I can't talk', but once they started, they told me so many things about the towns' histories, about the ways they used to socialize back then and how that has now changed."
As she starts talking about the fruitful discussions she's had with other participants in these camps and the lessons now ingrained in her head, her voice goes up an octave from excitement. "There were many of us and we discussed everything that we saw and heard during those days, because every single one of us noticed a different detail."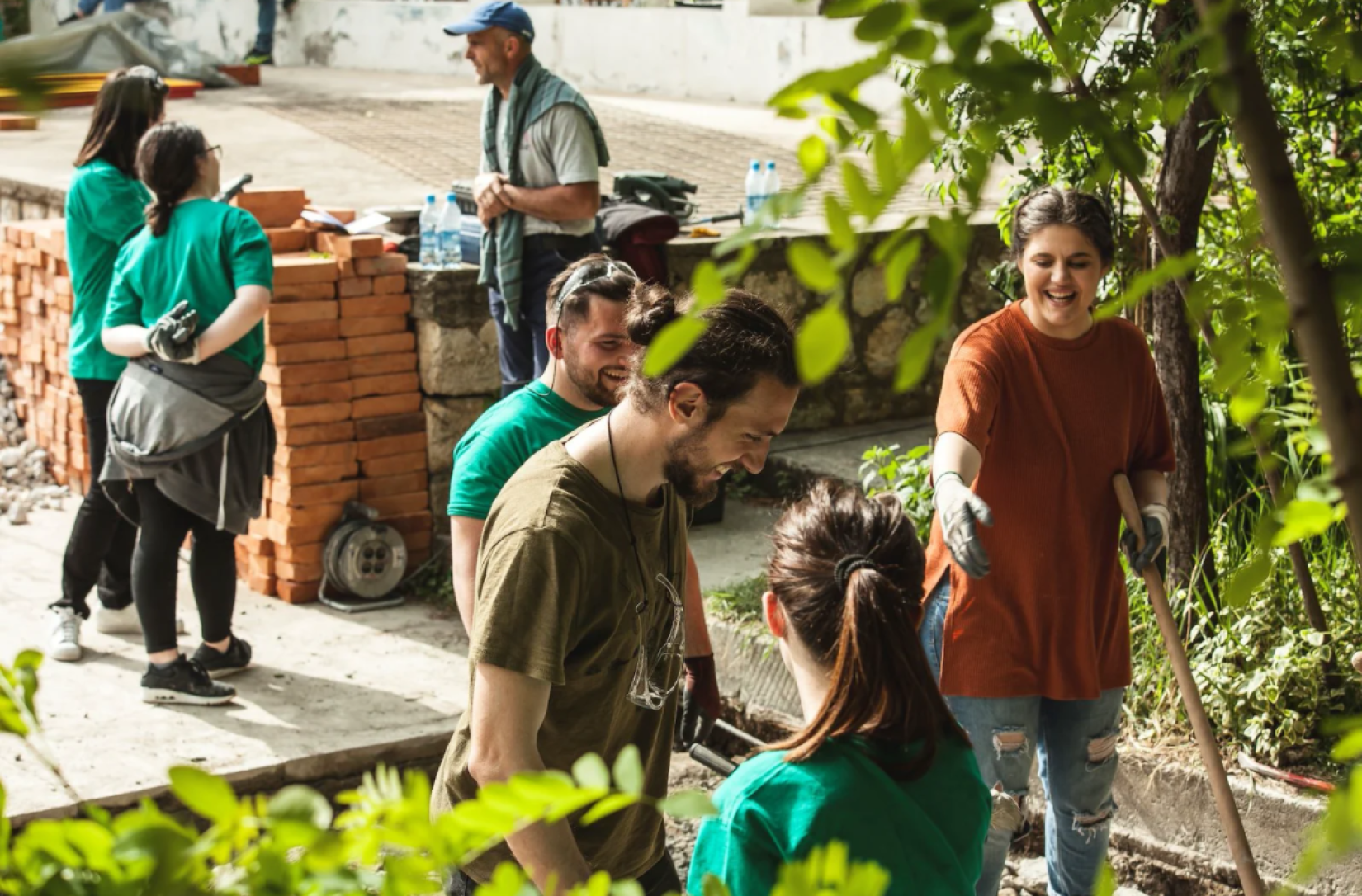 On a more personal level, she's used the camps to develop her professional skills by doing intricate manual labor such as wood carving. They also marked the first and second time, respectively, that she went up on a scaffold, along with other creative and strong young women who made up most participants. "The people in the houses around us stood there watching," Sinem said proudly. "Hey, the girls are also working hard."
UNDP Kosovo's support to cultural heritage in Kosovo is now in its third phase with generous and continuous financial support from the European Union's Instrument contributing to Stability and Peace (IcSP). In the last several years, more than 30 cultural and religious sites have been renovated or rehabilitated across Kosovo - enabling residents and visitors to enjoy beautiful architectural buildings. The selection of sites for renovation has always been done in close consultation with all religious communities, including the Islamic Community of Kosovo, the Serbian Orthodox Church, the Catholic Church in Kosovo as well as Dervish Orders. The cultural sites, such as the Hydroelectric Museum, represent buildings that each ethnic community in Prizren and in Kosovo can relate to and enjoy the visits to. These activities would not have been possible without close partnership with the Ministry of Culture, Youth and Sports, municipalities, and community representatives.
UN entities involved in this initiative
UNDP
United Nations Development Programme