Story
Expanding Choices: Strengthening Gender-Responsive Family Polices in the Business Sector

Expanding Choices: Gender-Responsive Family Policies, which is being implemented in Kosovo, Albania and Moldova, financed by the Austrian Development Agency
One of UNFPA's strategic objectives in recent years has been to promote and facilitate gender-responsive family-friendly policies across the board, with a particular focus on the business community. Under this notion, in 2020 UNFPA launched the project Expanding Choices: Gender-Responsive Family Policies, which is being implemented in Kosovo, Albania and Moldova, financed by the Austrian Development Agency (ADA), the operational unit of Austrian Development Cooperation. The project – set to continue throughout 2022 – works with key stakeholders to broaden opportunities and options for women and men as they balance their careers with family life, and fulfil both their career and fertility aspirations.
Through a comprehensive and rigorous assessment of over 25 private companies operating in Kosovo, UNFPA has identified seven business organizations that have demonstrated the drive and passion to further advance the company rules, policies, and practices conducive to a family friendly workplace. Leading by example, the Champion Companies will demonstrate how family friendly policies do not just expand choices for women and men in the labor market, but also broaden company capacities, agility and ultimately position in the market.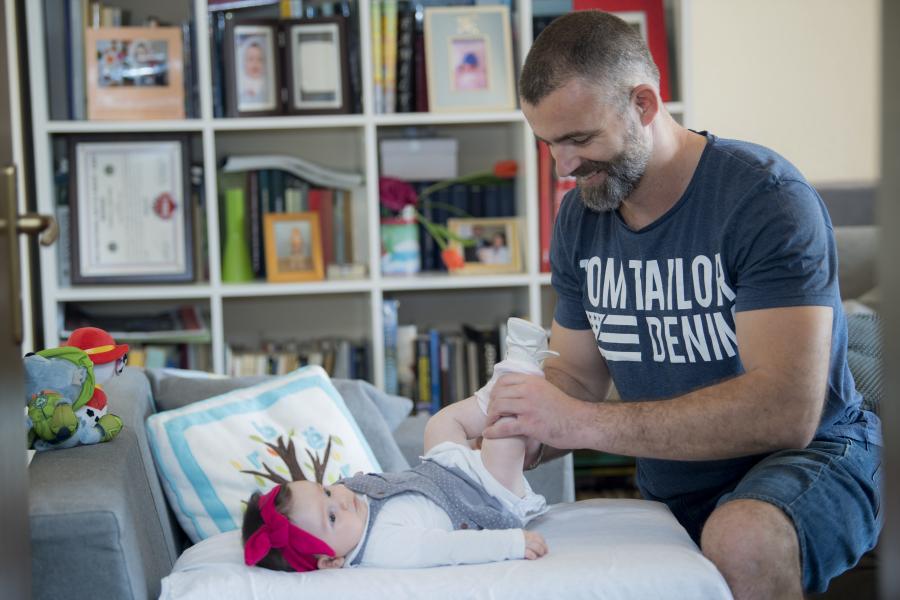 To ensure mainstreaming of gender responsive family friendly policies throughout private and public sector in Kosovo, UNFPA has teamed up with Kosovo Chamber of Commerce and Kosovo Women's Network, both of them actively involved in mentoring the Champion Companies in advancing as family-friendly workplaces. The centrepiece of this collaboration was the introduction of  The Best of Kosovo 2021 award in the category of Family Friendly Workplaces, presented by the Kosovo Chamber of Commerce in Pristina on 18 February 2022. Along with other awards for companies with outstanding performance in different sectors, Cacttus Sh.A., Gjirafa and KIVO Kosova, all of them  Champion Companies, received the acknowledgement of the Chamber of Commerce and business community for their commitment and achievements  to promoting work-life balance through gender-responsive family-friendly policies and practices.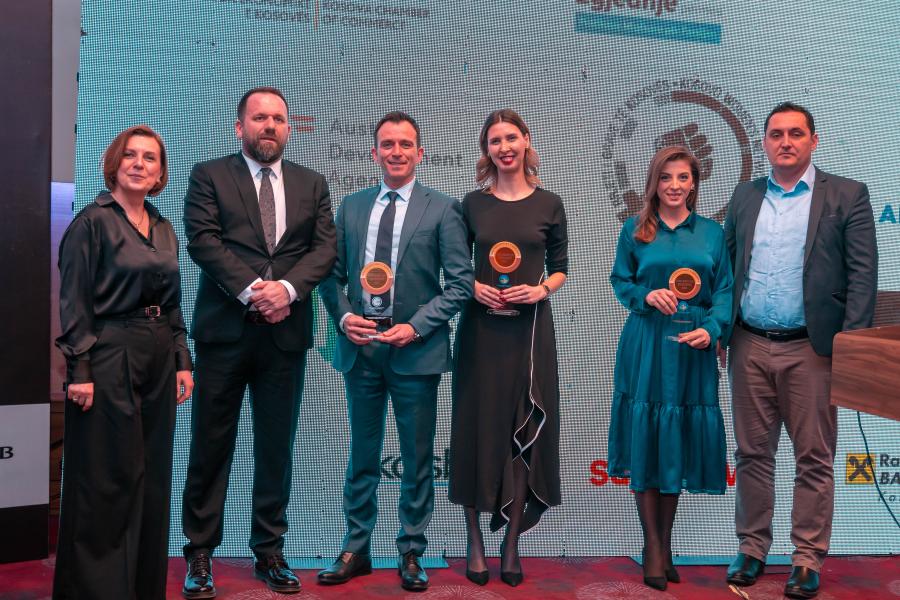 According to Ariel Shaban, Quality and Development Manager at KIVO Kosova, the award was "… a testament to seven years of creating a welcoming environment for our employees and their families… [The award] strengthens our reputation as a premium employer and is an invaluable tool for employee retention and recruitment in the future. We will therefore continue to streamline and develop our efforts to expand KIVO's benefits for our employees and their families."
"Through this award we got a recognition for the company's policies which are designed to be suitable for a family–friendly work place," expressed her satisfaction Loreta Tahiri from the Human Resource Department of Cacttus Sh.A. "We will continue to work towards providing the best possible policies for our employees, thus implementing the recommendations of our partners: the Kosovo Chamber of Commerce, UNFPA and Kosovo Women's Network," she added.
Greta Kamberi, Head of People and Culture for Gjirafa, reacted by saying that "We at Gjirafa are committed to nurturing a unique environment of shared purpose, which fosters innovation and collaboration; and we know that embracing a balance between life and work is key. We are honoured to be part of this project and thus able to learn, implement and contribute to further promote family-friendly workplace best practices."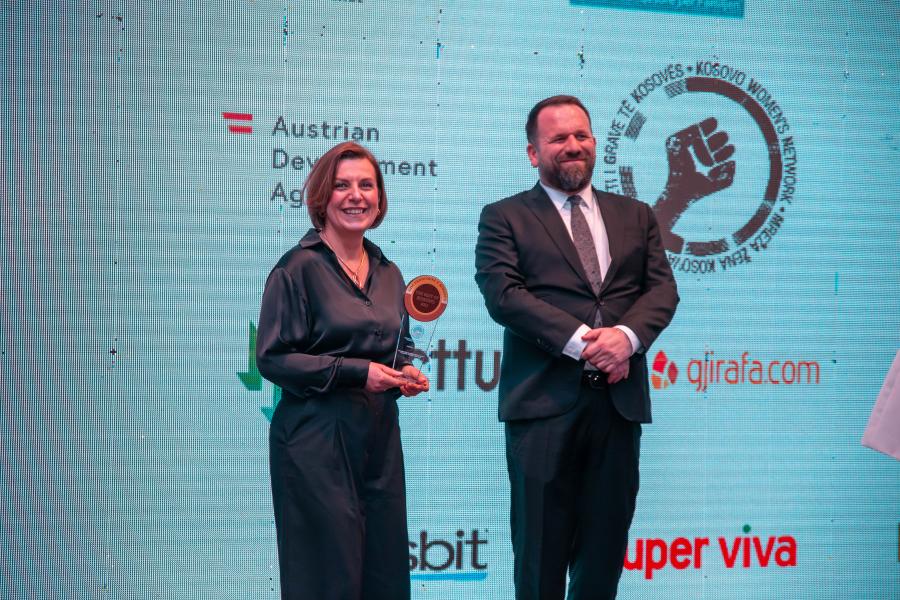 UNFPA and Kosovo Chamber of Commerce will continue to contribute towards creating more family-friendly workplaces in Kosovo. We are all looking forward to celebrating the family-friendly businesses every year and encourage all Kosovo companies to embrace this concept.
UN entities involved in this initiative
UNFPA
United Nations Population Fund