Story
Communities Benefit from Afforestation and Reforestation Activities Supported by FAO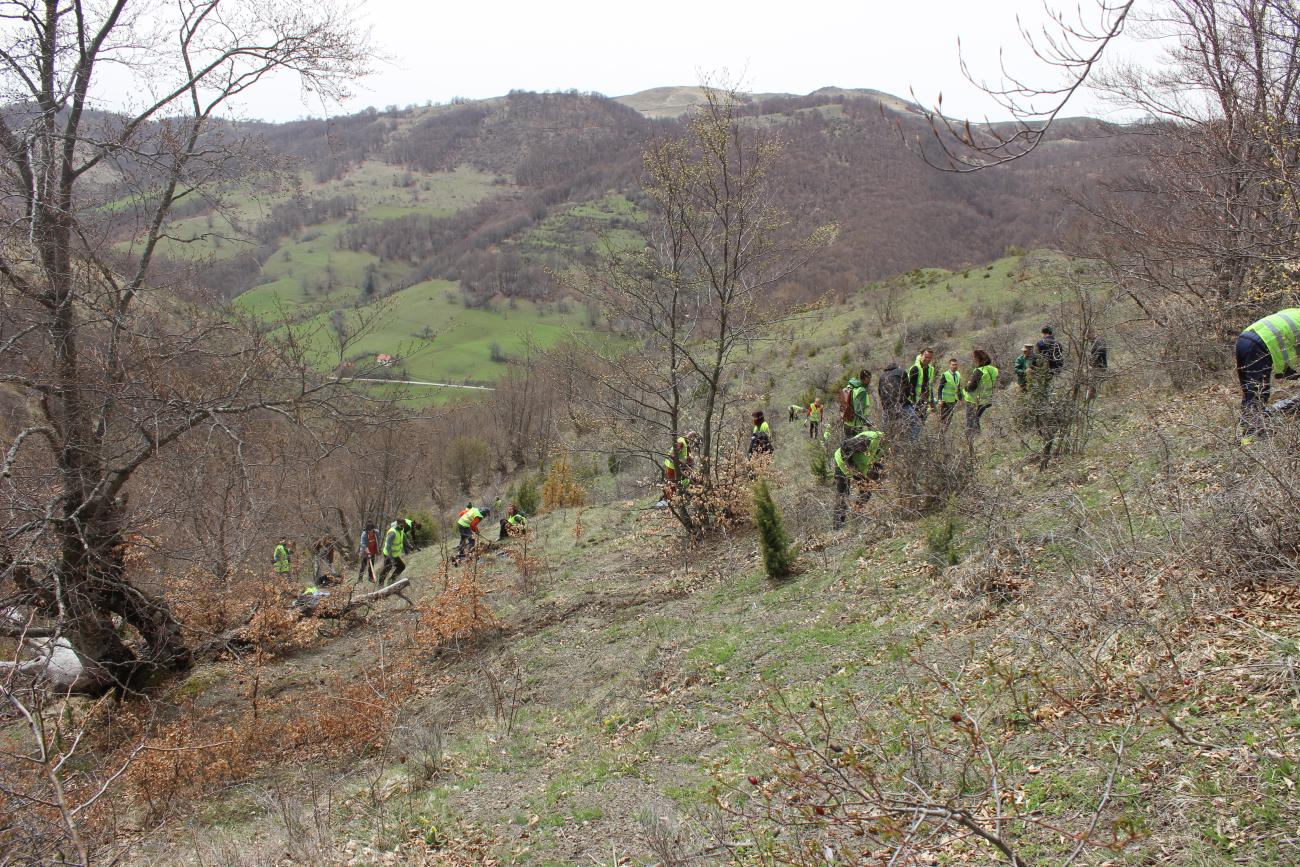 It is one of those days when Ylvi Çengaj works intensively in the village of Rrenc in Dragash for the afforestation of abandoned area with native seedlings.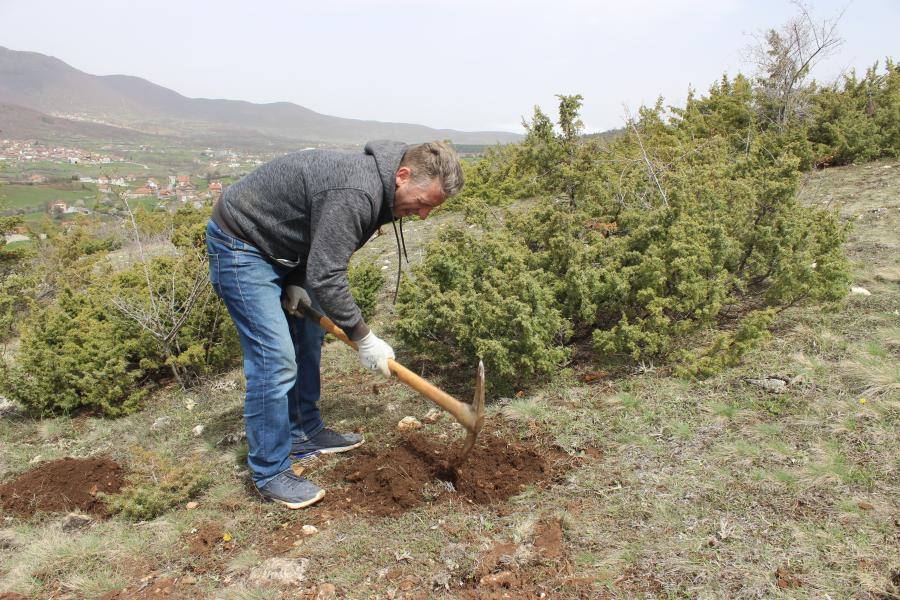 Contracted as a casual worker by the Food and Agriculture Organization (FAO) forestry program along with dozens of other workers, he is contributing in planting 33,000 beech and spruce seedlings in surrounding areas of his village in Dragash/s.
"We are planting these trees for the future of our kids. Afforestation is very important to have cleaner air and to further develop tourism in this area", he said.
Looking after the forests is one of Çengaj's biggest concerns. His family uses wood for heating, as many of other families in the rural areas do. But Çengaj and his fellow villagers are struggling to protect forests from illegal logging. They are fully aware on benefits that forests provide.
"Forests provides three major functions: social, economic and ecological, so we must all be committed to conserving this resource that the Earth has given us", said Muhamet Sofi, who is supervising the casual workers contracted by FAO for afforestation activities in Dragash/s area. "Here many areas are bare and it is important to reforest them", he added.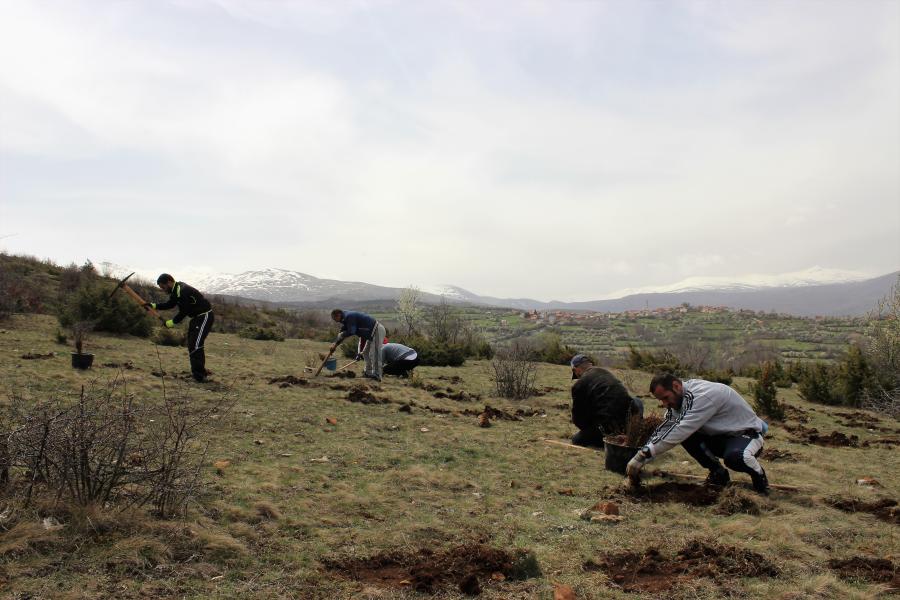 Forests covers 44% of the total area of Kosovo, which is higher than in neighboring countries. Through a programme co-funded by SIDA and EU, FAO is supporting the Ministry of Agriculture, Forestry and Rural Development and the Kosovo Forest Agency to strengthen their capacities for sustainable and multipurpose forest management to improve rural livelihoods and address climate change in Kosovo. The programme aims to increase the forestry sector's contribution to the national economy through participatory and multi-purpose forest management.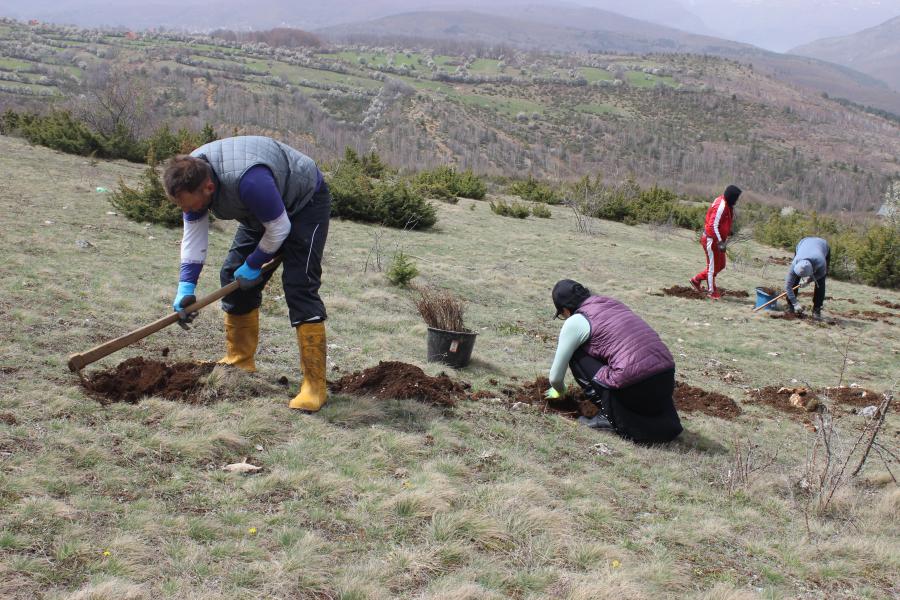 In this regard, FAO is supporting also implementation of the National Afforestation and Reforestation Programme, as a major Kosovo programme to restore the forest cover and improve productivity. The aim of this programme is to use natively grown species in line with measures to reduce effects of climate change. Currently the afforestation and reforestation activities are implemented in Dragash/s area and Shterpce/Strpce through community engagement contracted as casual workers, including women and youth, which ultimately benefits entire communities in terms of income generation through forest activities. Last year activities were conducted in Mitrovica and Suhareka. A total of 50 hectares with about 140 thousand seedlings will be planted by FAO by beginning of May 2022, in addition to afforestation and reforestation activities implemented by MAFRD and KFA. Special attention was given in selection of areas for this activity through stakeholder and community consultation avoiding generation of conflict for land use, ensure positive impact of afforestation to the community through selection of proper species and preventing natural hazards, by providing income generation to the local communities and contribute to prevent the biodiversity loss and fight climate change.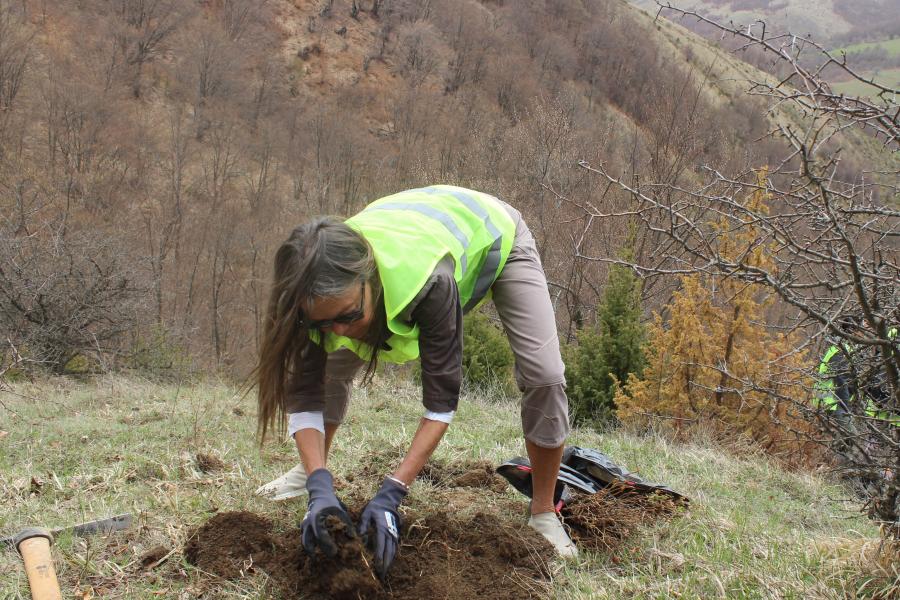 On the occasion of the Earth Day, FAO donated 10,000 trees for a voluntary action of planting in the village of Kacandoll in Mitrovica, organized by the Local Climate Action Forum (LoCAF), in partnership with UN-Habitat Kosovo, FAO, Sustainability Leadership Kosovo (SLK), Municipality of Mitrovica South, and in cooperation with the Office of the President of Kosovo, the Ministry of Environment, Spatial Planning and Infrastructure, Ministry of Agriculture, Forestry and Rural Development, and the Parliamentary Committee on Environment, Food, Agriculture, Planning and Development.
The UN Development Coordinator, Ulrika Richardson welcomed the initiative for tree planting by volunteers, emphasizing that forests regulate ecosystems, sustain economies, and make people healthy and happy.
"Of course, this is a small grain, but we know that the ocean is made of small drops, and forest is made up by seedlings, so if we don't start, we will never get to rebuild our forests. We are not very proud of the legacy that we are leaving for younger generation, children and grandchildren, and I think it is time to change this legacy", stated Richardson during the action of tree planting in Kaçandoll.
Planting areas in Dragash/s and Kaçandoll were visited also by the Minister of Agriculture, Forestry and Rural Development, Faton Peci. "We have no other planet so we must protect our planet from any damages that may be caused and contribute to improving the situation. With small actions, we can address climate changes and address them either through policies that protect biodiversity, or through regular afforestation actions," said Minister Peci.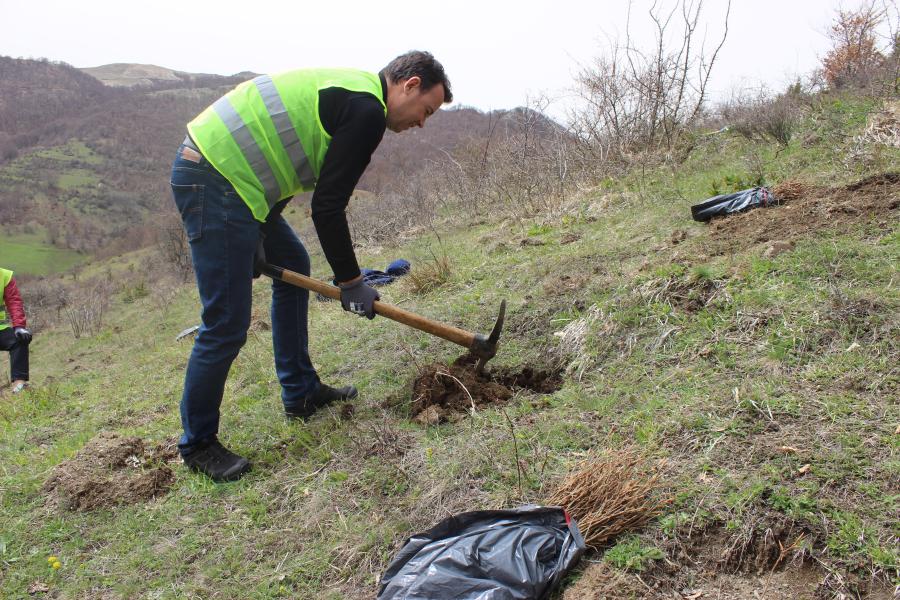 UN entities involved in this initiative
FAO
Food and Agriculture Organization of the United Nations
RCO
United Nations Resident Coordinator Office
UN-Habitat
United Nations Human Settlements Programme