Story
Media Freedom as Foundation for Democracy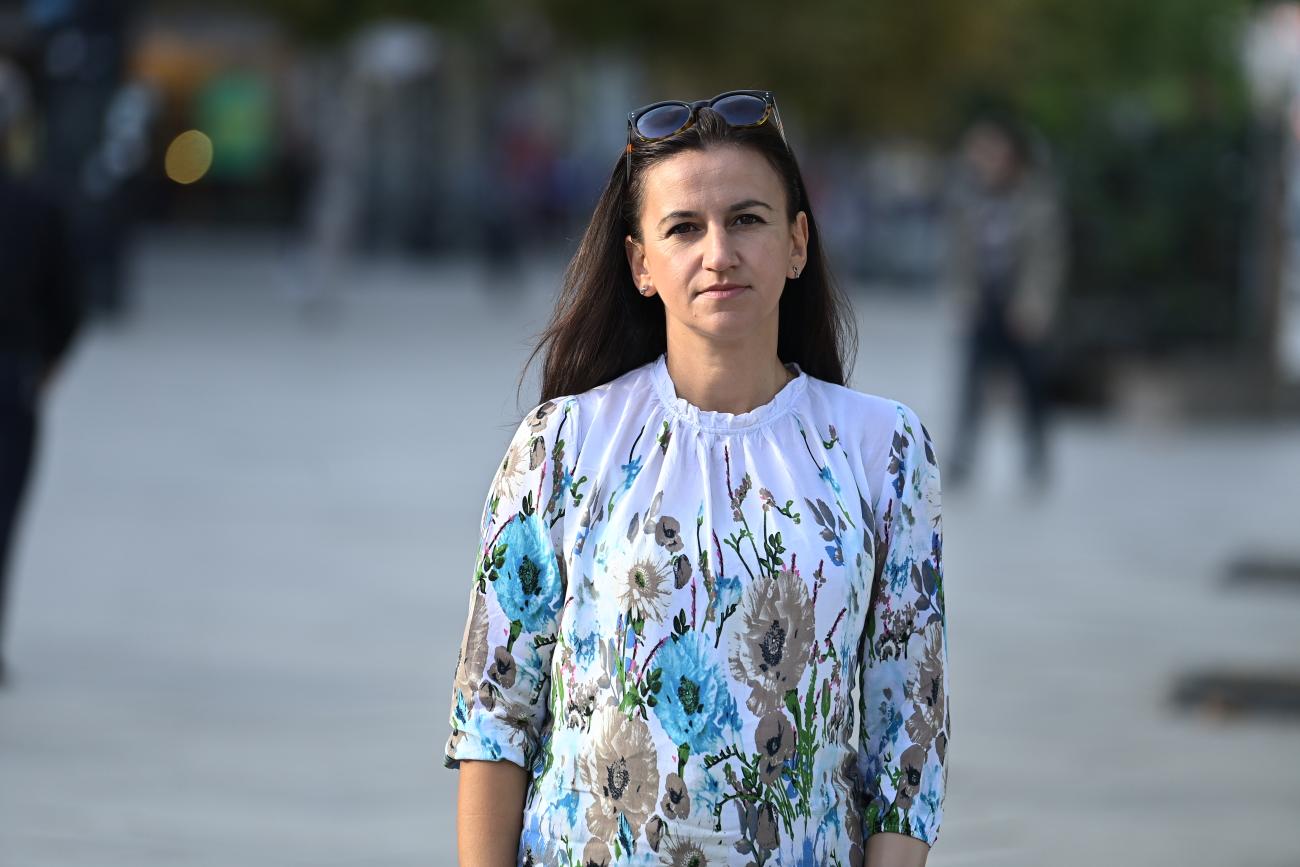 "For me, journalism has always meant positive power. You have the power to help someone, you have the means to give someone information as a powerful tool"
"Without a free press democracy cannot survive. Without freedom of expression, there is no freedom. On Democracy Day and every day, let us join forces to secure freedom and protect the rights of all people, everywhere."
António Guterres, the Secretary-General of the United Nations
This is how we started the conversation with Aleksandra Nicic, a long-time journalist of Radio Television of Kosovo (RTK), Channel 2, in Serbian language. Aleksandra comes from a village called Lepina, near Pristina, and tells us that she is never late for work or meetings because she simply loves her job. This is her 12th year working as journalist.
"Journalists today are not the journalists I knew in the beginning of my career. There are journalists in Kosovo for whom the media houses and outlets cannot even provide transportation for their stories in the field. We at RTK are lucky in that regard. We are well equipped, and we are all over Kosovo, covering every region, town, and village." Aleksandra explains. 
She says that the combination of the global crisis - both economic and political - with the consequences of the COVID pandemic brought many problems to the quality of journalism. It was hard for journalists to check all the facts during the pandemic due to restrictions. Now, it is getting easier.  
"Unavailability of information, transmission of conferences without translation, and difficulties in finding interlocutors on certain topics can make this work difficult", Aleksandra describes the challenges she is facing during the pandemic.
For Aleksandra, journalists are constantly fighting to improve people's lives. No journalist in the world should forget the role of the media: "I think, irrespective of gender, race, or religion, we all have an obligation to work professionally and to remain unbiased". 
Aleksandra's home was hit hard by flooding in the past three years, during the heavy rains in autumn and spring, so personally she feels passionate about environmental issues. 
"Urbanization and proper planning present huge challenges in Kosovo. My home was flooded because of unplanned construction in the village. After facing serious damage and entirely flooded home, I was helped financially by the journalist colleagues, not only from Kosovo, but from across the region. That brought hope to me and hope for the humanity. Today, I am obsessed with this topic, and I am raising environmental awareness whenever I can", said Aleksandra. 
"I understand that the global situation is worsening, and big changes are going to happen in the economy, and I do understand that we need "four eyes open" on people living in poverty. At the same time, I am sending an appeal to the World leaders to use media in saving the globe and to fight against the distribution of misinformation. Media can play a key role in shaping the new world, with less use of fossil fuels and a healthier environment, with peaceful and more resilient communities", concludes Aleksandra.
UNDP, in partnership with OSCE, UNMIK, and the Government of Japan – supported the creation of independent media in Kosovo during 2000-2002 through establishment of RTK, the public broadcaster, in seven languages: Albanian, Serbian, Turkish, Bosnian, Roma and lately in Montenegrin and Ashkali languages. Soon it will also be broadcasting in Gorani language.
The RTK assists in expressing the political, ethnic, language, cultural and religious diversity pluralism and promotes the local production and social integration.
UNESCO has reported that 85 per cent of the world's population experienced a decline in press freedom in their country in the past five years.
Women journalists are particularly impacted. UNESCO and the International Center for Journalists (ICFJ) found that 73 percent of 714 women-identifying journalists from 125 countries have reported experiencing online violence in the course of their work.
UN entities involved in this initiative
UNDP
United Nations Development Programme