Story
Inclusion Works to Everyone's Advantage!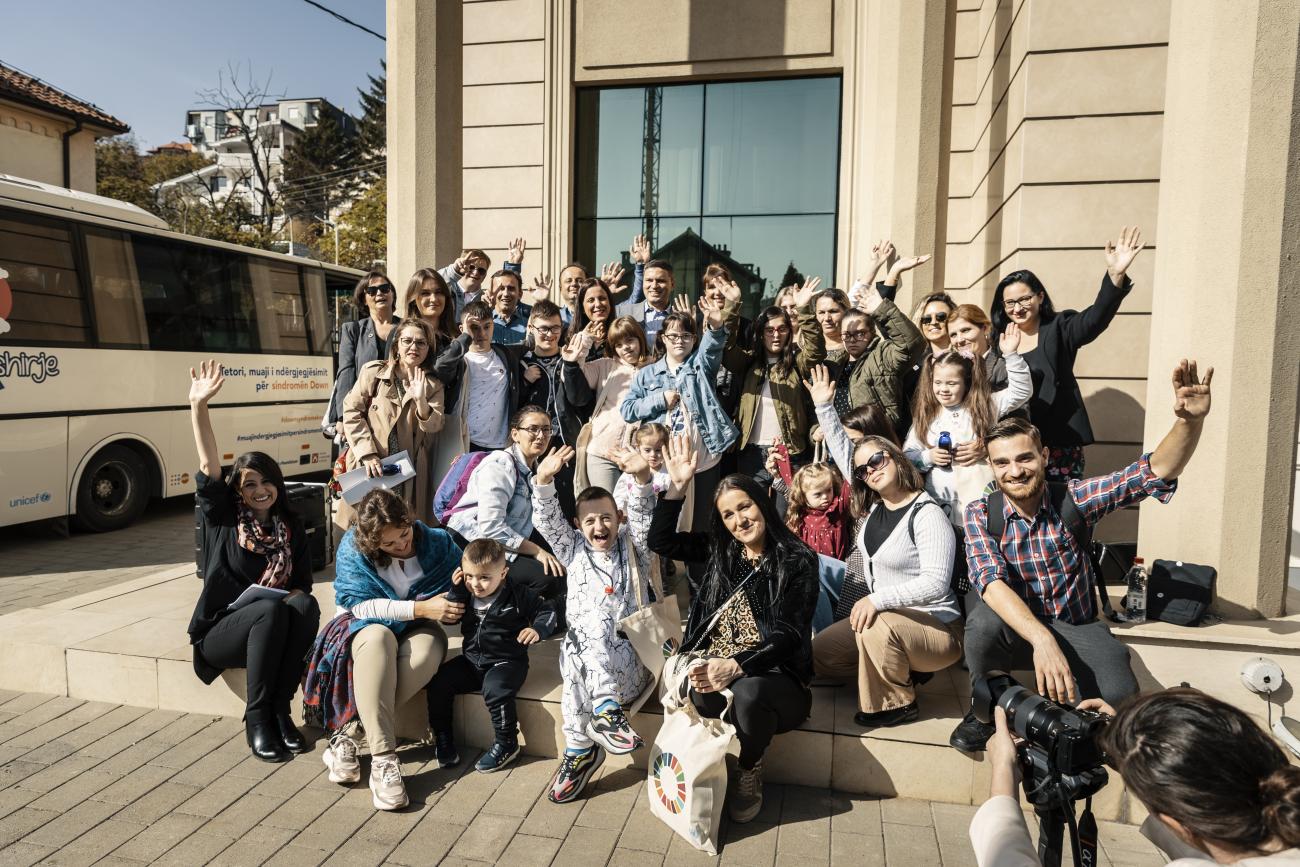 Celebrating UN Day 2022 in an extraordinary way.
As the world marks 77 years of peace, prosperity, and development, let it be permanent and enduring. In Kosovo, United Nations Day 2022 is a day of celebration of UN's ideals and values that bind us as individuals, organizations, and communities. On the United Nations' birthday, we celebrated the heritage of the UN with the heroes of the day from Down Syndrome Kosova in renewing hope for what humanity can do when working as one.
In continuous efforts to support the one-month advocacy campaign 'INCLUSIVITY' the whole UN family in Kosovo, along with Down Syndrome Kosova and IPKO Foundation, hosted a day with different games and activities. Several guests enjoyed going around the premises, talking about the United Nations, learning, drawing, painting, and dancing.
The United Nations is a product of hope, and where better to start than by inclusion and reducing inequalities. Inclusion benefits everyone because it brings people together and makes them aware of one another's values, needs, and dreams.
The guests from Down Syndrome Kosova are the ones who make a difference in our lives, actively advocating and participating in different activities that make a difference in their own lives and in society at large. We must celebrate as extraordinary individuals and work on providing access to education, social inclusion, and equal opportunities for all by treating every human being as an individual with infinite potential.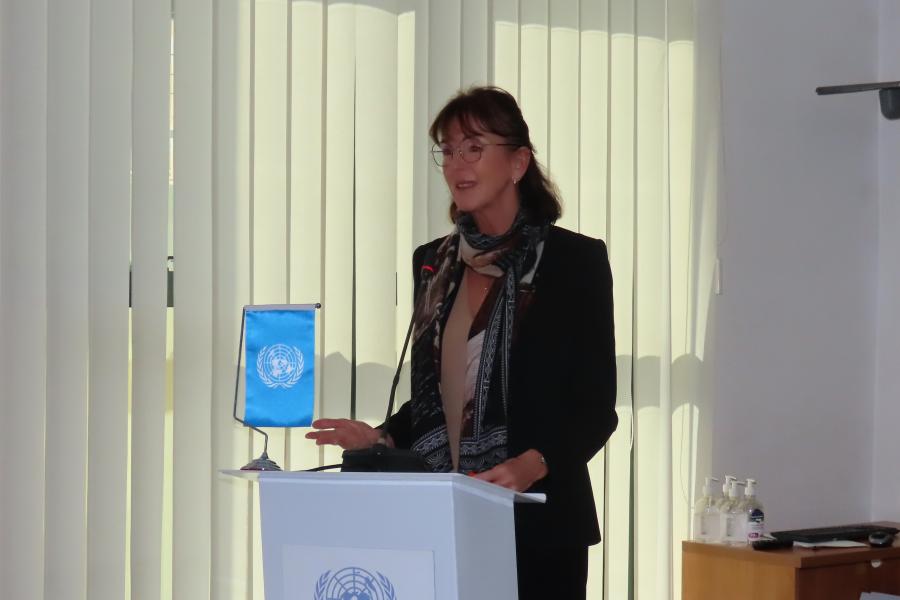 While visiting the UN House, UN DC Arnhild Spence greeted them and said: 'We are pleased to host IPKO Foundation and Down Syndrome Kosova to celebrate UN Day with us. For the past month, our INCLUSIVITY advocacy campaign has reached all corners of Kosovo, and we are proud to support and promote rights for all!'
After the welcoming remarks, several videos created by UN agencies over the years were played, one of them including "Frankie the Dino." Guests had the opportunity to see the improvised Frankie the Dino in the premises, which brought joy and excitement to them.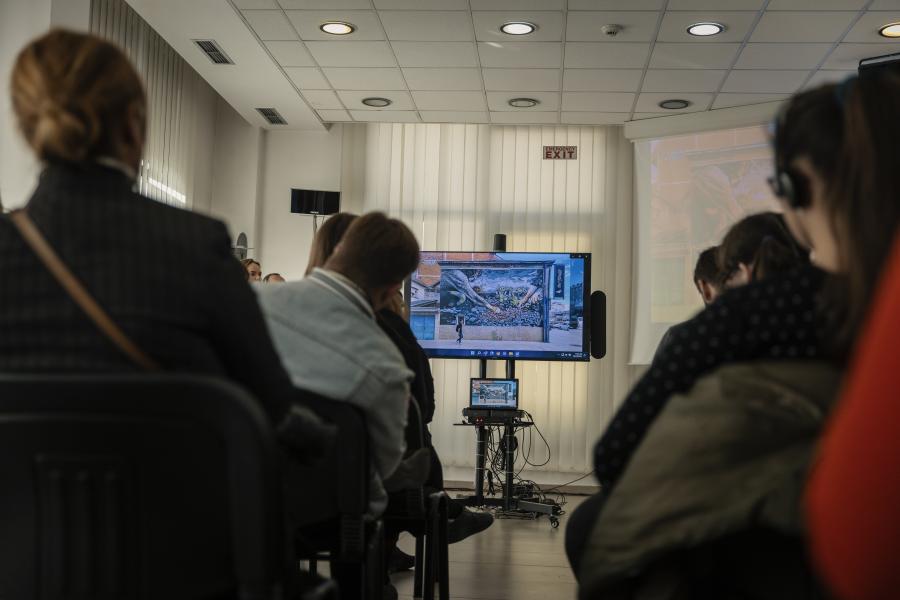 Our guest from Down Syndrome Kosovo, Medina said: 'I enjoyed this day very much. Today is the day to wish you a happy birthday! We did activities to raise our voices, for our rights, and for our potential, so that people around the world can hear us!'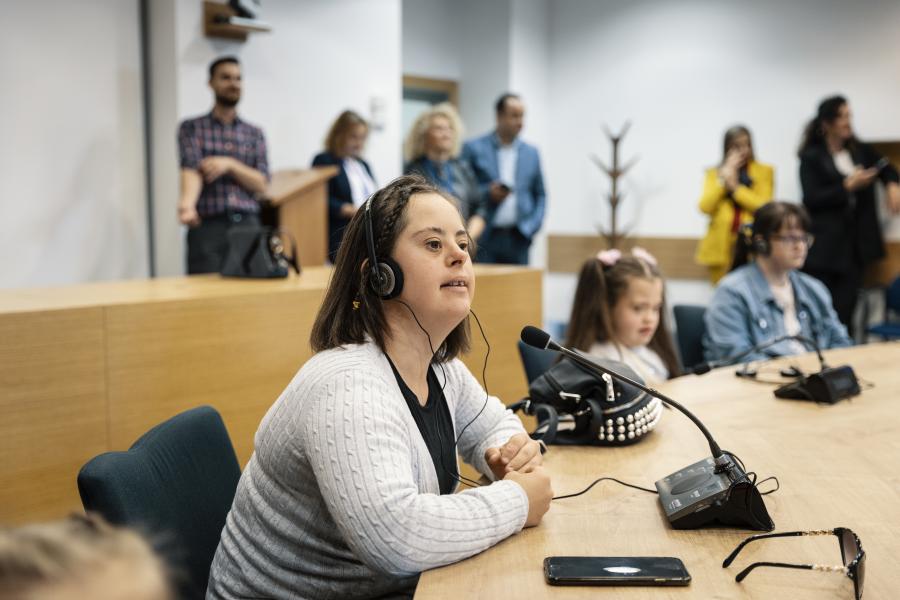 UN SRSG Caroline Ziadeh said: "What you are doing echoes and resonates with what the UN stands for. We at the UN stand for humanity, we stand for human rights, and we stand for hope!' while welcoming the guests and giving each one of them the chance to speak at the UNMIK roundtable, before going to the fun part of painting, playing, and dancing.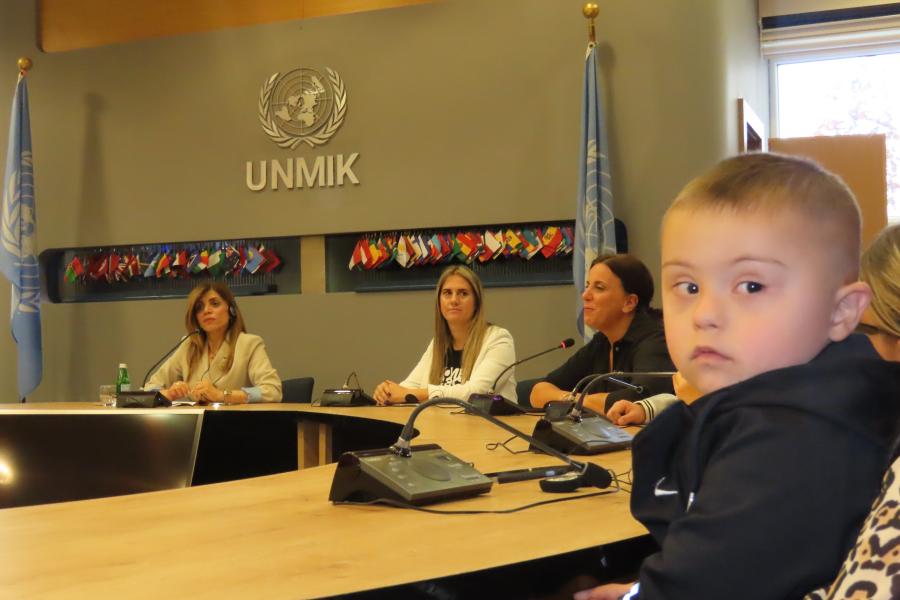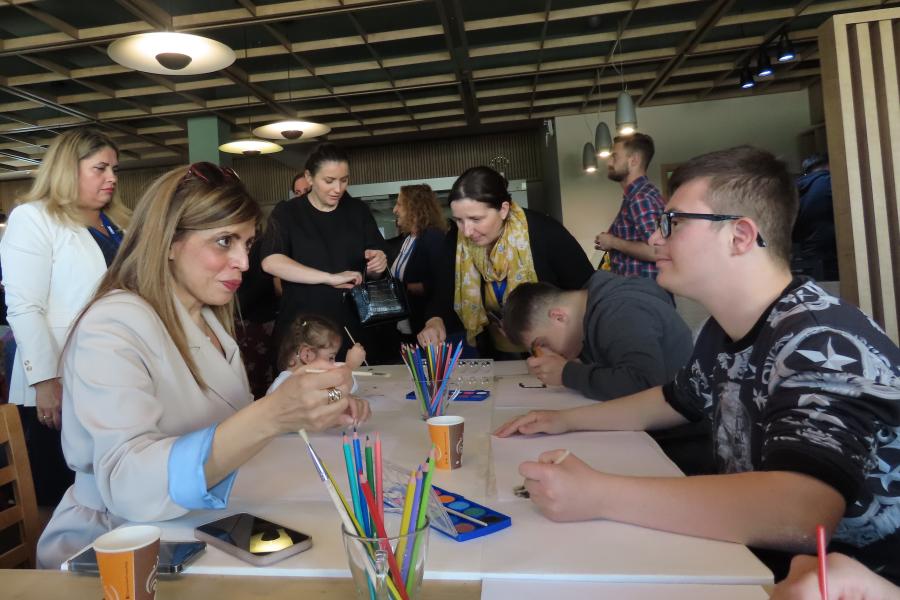 We can all be someone's hero by participating in building together for peace and prosperity, giving hope and equal worth of every human being.
UN entities involved in this initiative
RCO
United Nations Resident Coordinator Office