Story
Dignity for All in Practice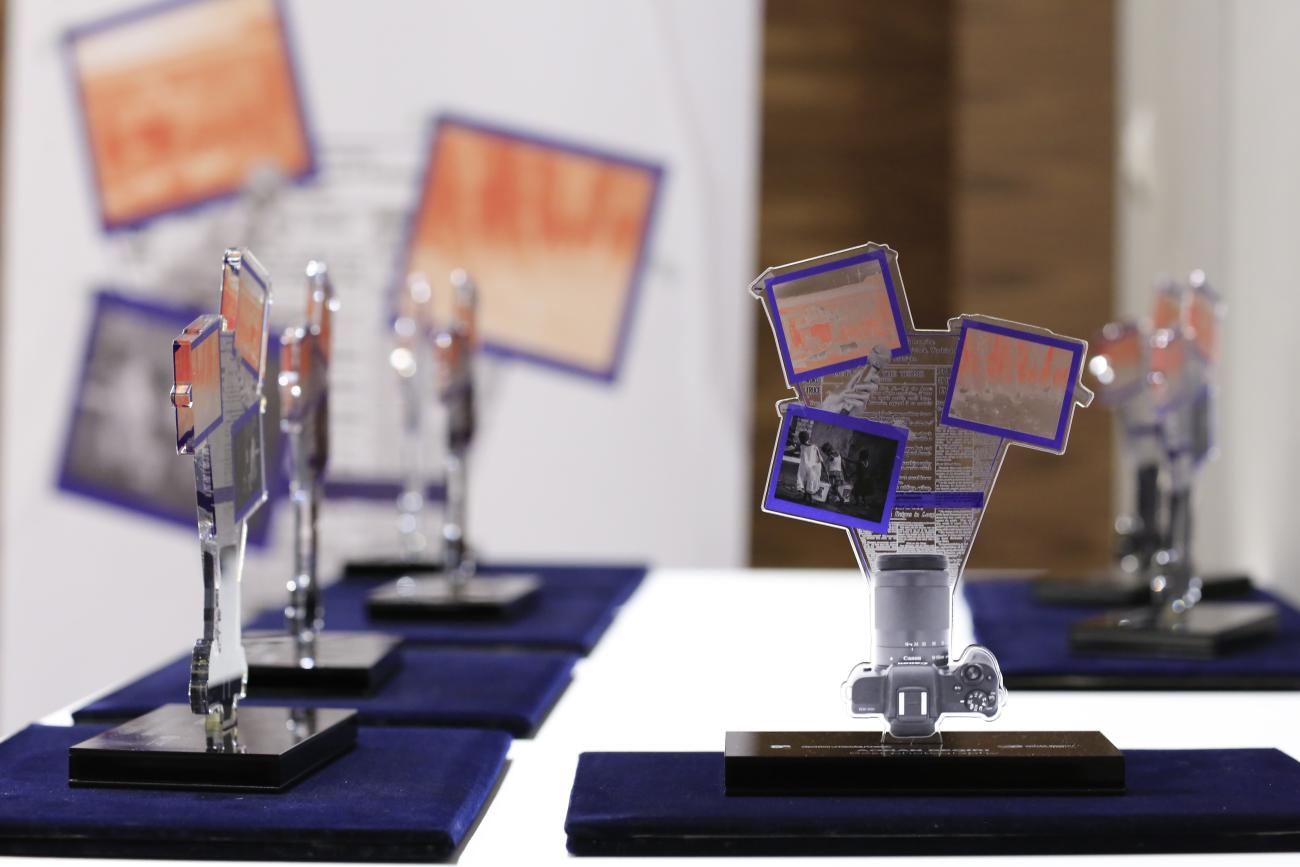 The 17th edition of the annual journalism awards for Poverty Eradication was organized by Association of Journalists of Kosovo and UN Family
Can we ask ourselves how much we as journalists contribute to building social cohesion and trust? How much do we work to balance between important values such as diversity, inclusiveness, equal opportunities and a just, democratic, open and tolerant community? How much can we do to promote and practice gender equality on the media and with all journalists?
During the 17th edition of Journalist Poverty Eradication prize 2022, we asked all these question through two panels and discussed in depth these matters of interest to Kosovo society. In the end we concluded with the award ceremony, presenting best journalistic pieces, covering the period from 18 October 2021 up to 18 October 2022.
In the first panel, moderated by the Head of the Board of Association of Journalists of Kosovo, Mr. Xhemajl Rexha, composed of: Mr. Budimir Ničić, Journalist from Medija Centar-Gracanica, Ms. Ardinana Thaçi, journalist from Klan Kosova Tv, Ms. Biljana Nasteska Kalanoska, representative Association of Journalists from North Macedonia.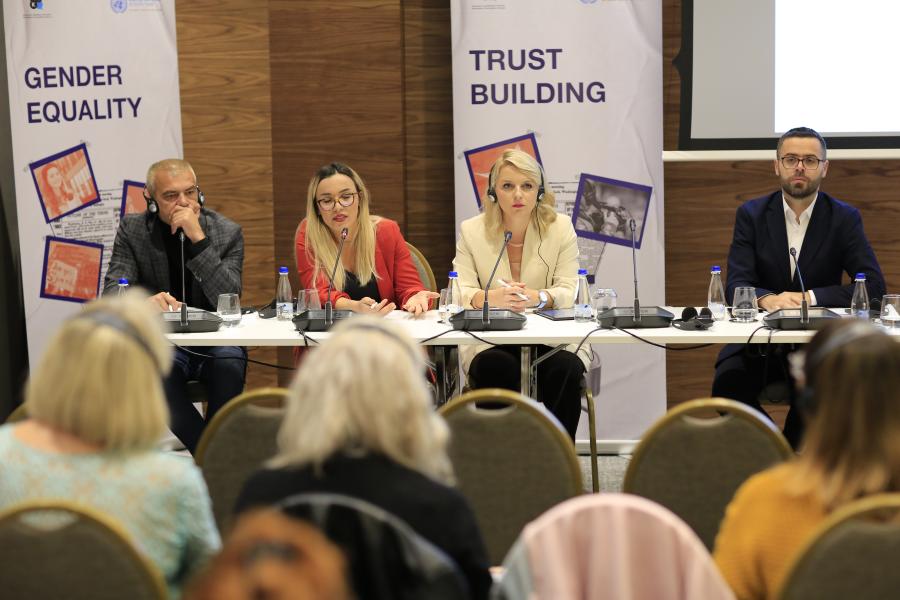 We heard about challenges that journalists face in dealing with ever changing political climate, often fighting against borderline hate speech. While in Kosovo there is no more daily press printed, in North Macedonia there are one or two daily printed media and few periodicals. Online media taking over are extremely challenging in terms of responsibility for the published information, leaving a lot of room for misinterpretation and out of context citations published and promoted in the social media. Further the panel concluded that today's media cannot exist without the old values of journalism, but it also requires new skills. We need more critical thinking than ever before. We must question everything that is happening around us and understand what is behind every story. This will lead us all to higher levels of responsibility and professionalism.
In the second panel also moderated by the Head of Board of AJK Mr. Rexha participants: Ms. Vlora Tuzi Nushi, Head of UN Women; Ms. Luljeta Demolli, Executive Director of Kosovo Gender Studies Center, and Ms. Gentiana Begolli editor from RTK1, as well as former Head of AJK Board.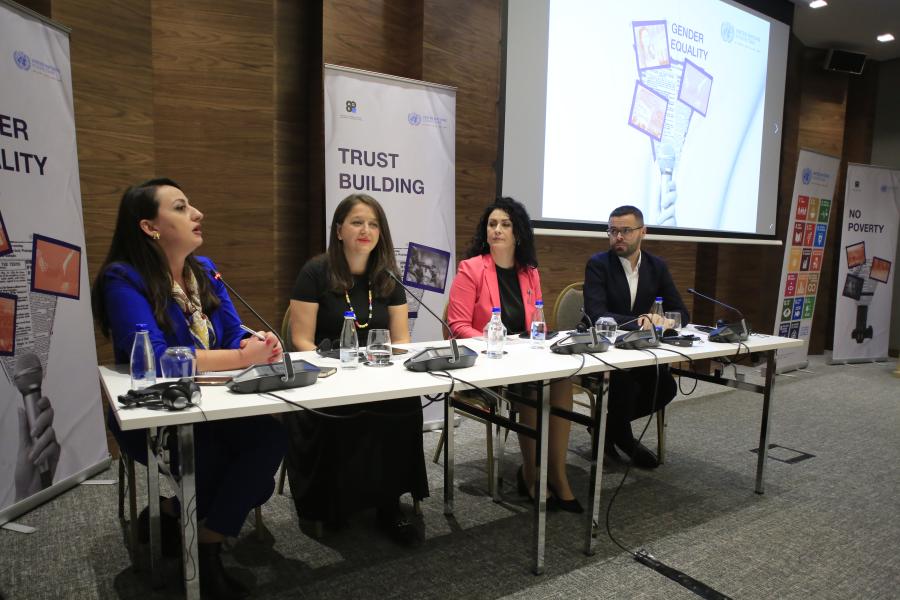 The panelists discussed difficulties of working as a journalist for common good, and trust building, when there is a general trend in the media and political public discourse that seems to be working against it. Citing as a good example increasingly good portrayal of strong women in the media, as well as citing as bad cases miniscule portrayal of women in some media, by talking about their appearance and housework more than about their values and contribution.
We followed with the presentation of the Jury members composed of:
Ms. Dafina Zuna, Communication Officer from UNICEF
Ms. Donika Sabovic, Communication Officer from UNFPA
Mr. Isa Myzyraj, Freelance Journalist
Mr. Bojan Tomic, Journalist from RTK2
Ms. Doruntina Baliu, Journalist from Radio Free Europe
Based on the evaluation from the jury, AJK and UNKT awarded following prizes:
UNDP Deputy Resident Representative, Mr. Niels Knudsen awarded to 'The Best Short Video Story' to DORUNTINA BYLYKBASHI - Discriminated in education and pocket, the piece produced for RTV Dukagjini aims to reflect the socio-economic situation and the difficulties faced by the non-majority communities in Kosovo, namely the Roma, Ashkali and Egyptian citizens, and their coping with education challenge. The video story, made at the end of December 2021, focuses mostly on the new situation created due to the pandemic, which as a result had exacerbated the troubles for these communities (and not only). Protagonists in it are students of the lower education cycle, for whom permission is normally obtained from their parents for interviewing; students, who worked voluntarily for the integration of children from non-majority communities; organizations that focus on education and advocate for the integration of Roma, Egyptians and Ashkali in Kosovo; statistics from the Statistics Agency of Kosovo and statistics from the rectorate of the University of Pristina. As well as from the institutional level, the Minister of Local Government, Elbert Krasniqi, is also a part of the story, who not only speaks in the name of his official position, but also as a member and representative of the Egyptian community. The images show the condition of over 100 residents of these communities. In general, they face poor conditions and many difficulties in everyday life, also affecting the non-existence of basic rights. The place where the story took place is the village Plemetine/a, in the municipality of Obiliq/ć.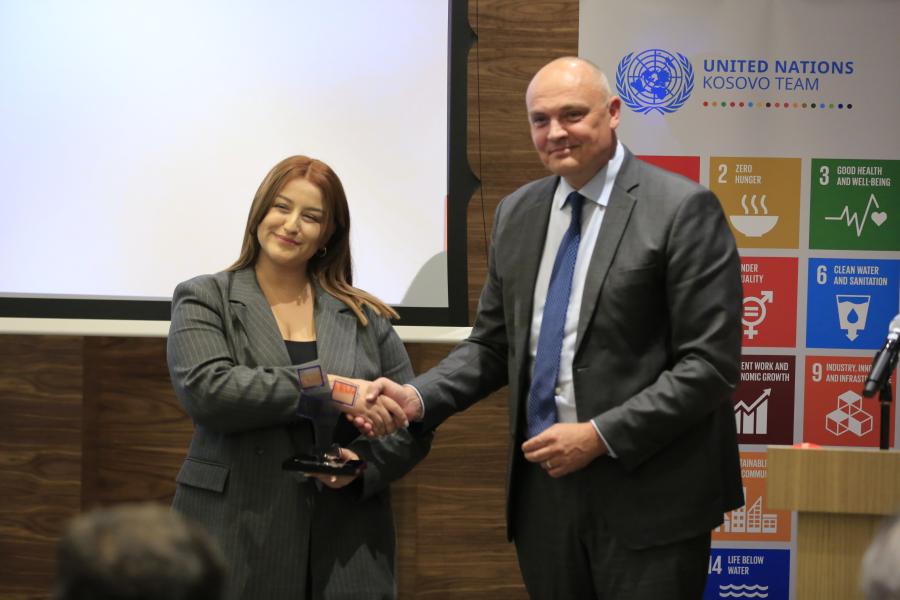 UN VOLUNTEERS Coordinator, Mr. Blerim Azizi presented the award for 'The Best TV Documentary' to DIAMANT BAJRA - Nothing for the minority, for his on Roma, Ashkali and Egyptian communities. In this documentary, the life of the Roma, Ashkali and Egyptian communities living in Kosovo is reflected. Inequality and discrimination in society make these residents of minority communities in Kosovo live with minimal living conditions. In this documentary, some members of the non-majority communities who live in Fushë Kosovë/Kosovo Polje are interviewed. Also, part of the documentary are their representatives in institutions, who show their role and commitment to the members of the communities. From what is reflected in the documentary, it can be seen that in the absence of the necessary support from the authorities and inequality in society, being a member of minority communities is a challenge in itself. According to the data of the population census conducted in 2011, it is said that 8,824 Roma, 15,436 Ashkali and 11,524 Egyptians live in Kosovo. The purpose of making this documentary was to highlight the real situation and the challenges they face, with the aim of improving this situation.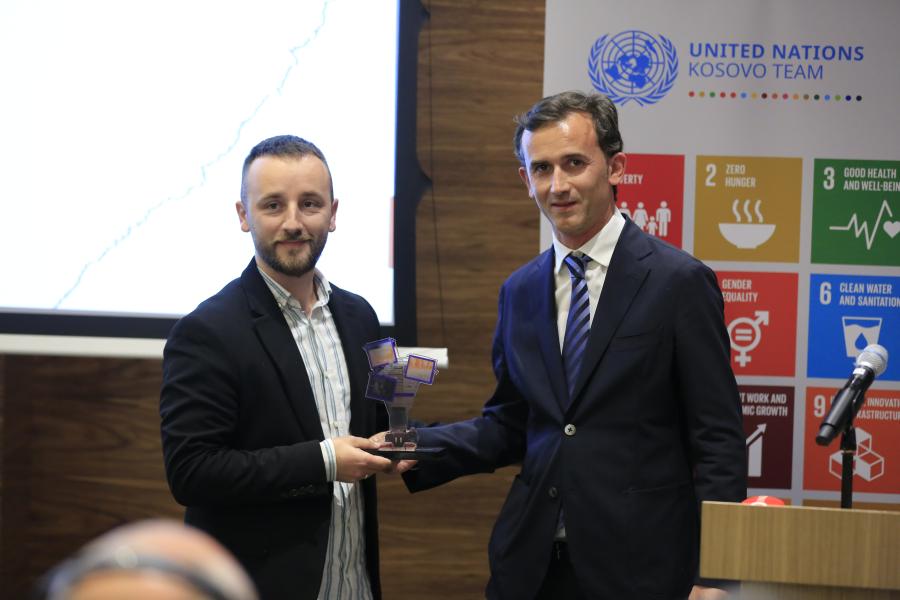 UNICEF Operations Menager, Shpend Selimi presented the award for 'The Best Written Story' to DAFINA HALILI- Ghost school, ghetto school and Segregated shifts, for her inspiring investigative written piece about consequence of poverty and children segregation based on their ethnic lines in schools. In this investigative story, K2.0 tracked and documented that hundreds of Roma and some Ashkali children are separated from their peers in several Serbian system schools in ethnically mixed cities and towns across Kosovo. K2.0 confirmed that there are ethnically segregated shifts in North Mitrovica, an almost empty school in Obiliq/ć and a ghettoized branch of a Roma-only school in Gjilan/Gnjlane, and how there are indications of similar practices in Janjevë/o, Plemetine/a, and in Fushë Kosovë/KosovoPolje. The story also traced and verified how the schools of the official school system of Kosovo have illegally discriminated against Roma, Ashkali and Egyptian children, while attempts at such segregation practices continue. K2.0 shows how decision-making by parallel Serbian education structures and tacit acceptance by Kosovo's official education system allow discrimination in education to continue. But at the root of all this are the continuous deprivation of Kosovo Roma, Ashkali and Egyptian from economic rights, the gaps in supervision that are the result of the dual education system in Kosovo.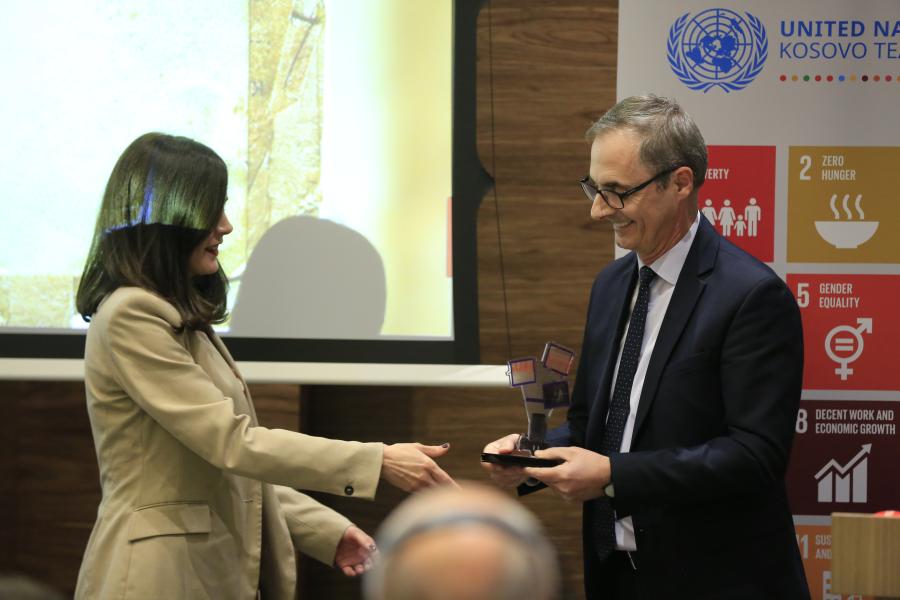 Representative of UNOPS, Mr. Sherafedin Mustafa presented 'The Best Photograph' between VALDRIN FETAHU - Perspective and ADNAN BEQIRI - Survival, and in addition announced that in the future this category will include also the video category under the name Best Camera.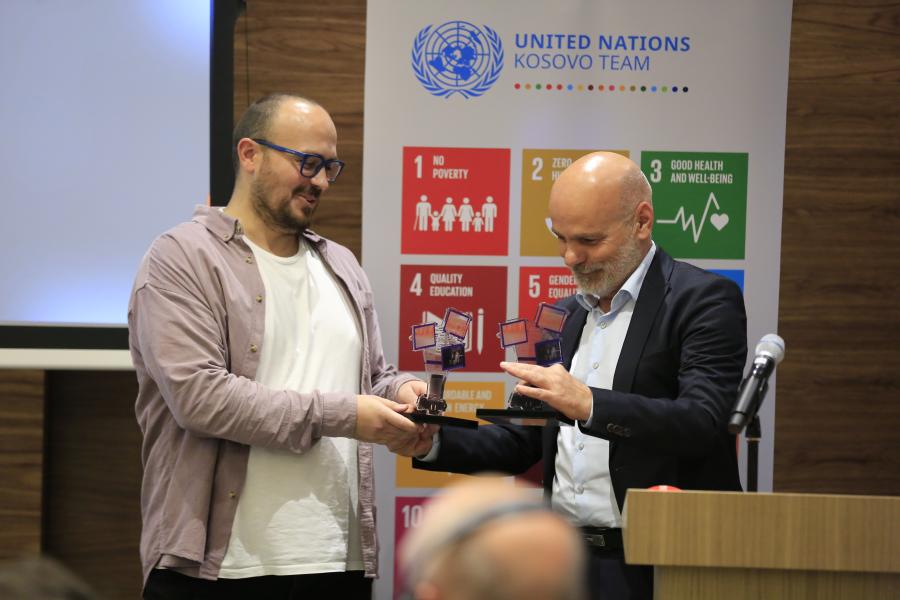 WHO Officer, Mr Bujar Rexhepi presented the award for 'The Best Audio Story' to the journalist MILENA TODOROVIĆ - Position of Roma in Graçanicë/Gračanica, for her radio piece. On World Roma Day, which is celebrated on April 8, we visited Graçanicë/Gračanica, in order to see for ourselves how members of the Roma community live on the territory of this municipality. Through conversation with our interlocutors, we learned that, like most of the Roma population throughout Kosovo, the Roma in Graçanicë/Gračanica face numerous challenges, but the most pronounced are socio-economic problems. Due to high inflation in Kosovo, due to low incomes, members of this community are particularly affected, who expect help from the Government of Kosovo. Roma in Graçanicë/Gračanica are mostly engaged in physical work, the number of employees in institutions is small, therefore they are still a very sensitive category of the population in terms of existence.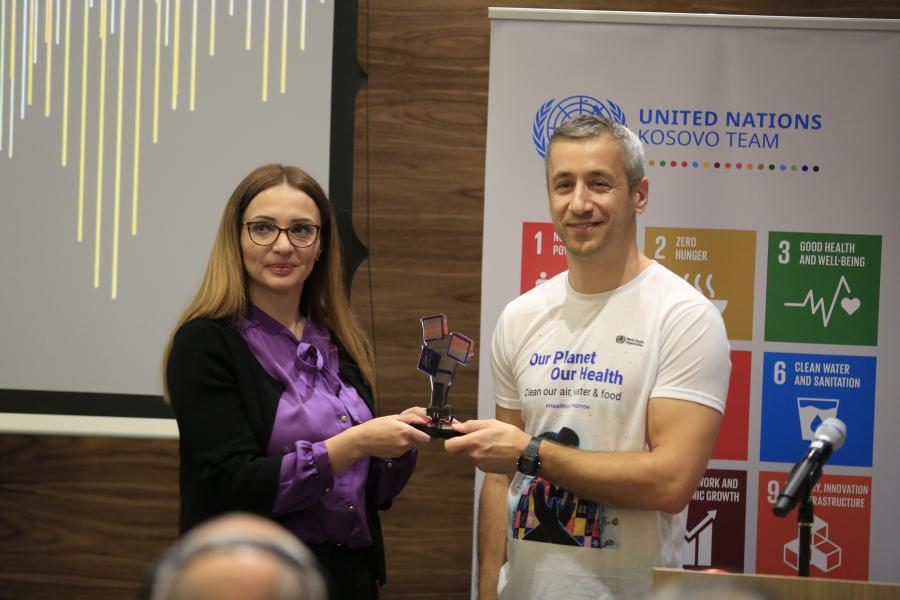 UNFPA Head of Office, Dr. Visare Mujko-Nimani presented a special prize for 'The Best Audio/Radio Story' to journalist MAJLINDA DODA - Dismissal of pregnant women from work, for her piece of employment insecurity for pregnant women. The chronicle "Dismissal of pregnant women from work" elaborates the challenges of the female gender in a workplace, at the moment when they become pregnant. Working or starting a family is one of the dilemmas faced by women in Kosovo, mainly those who are employed in the private sector or even claim to get a job, where during the past year, over 1 thousand 500 women have left the workplace due to pregnancy. The character of this material, Donjeta, mother of three daughters, tells how she was accepted to work twice and passed all the tests, but she did not manage to get a job, because she was expecting a child, and this was to the detriment of businesses. who also told him on the spot. Meanwhile, the story further emphasizes that for the implementation of the Maternity Law, there are not enough inspectors in the field, while the official data do not have data on what percentage of women have left work for this reason. Work or family, a phenomenon that is affecting the decrease in the birth rate, considering that the unemployment level in Kosovo is 20.5 percent.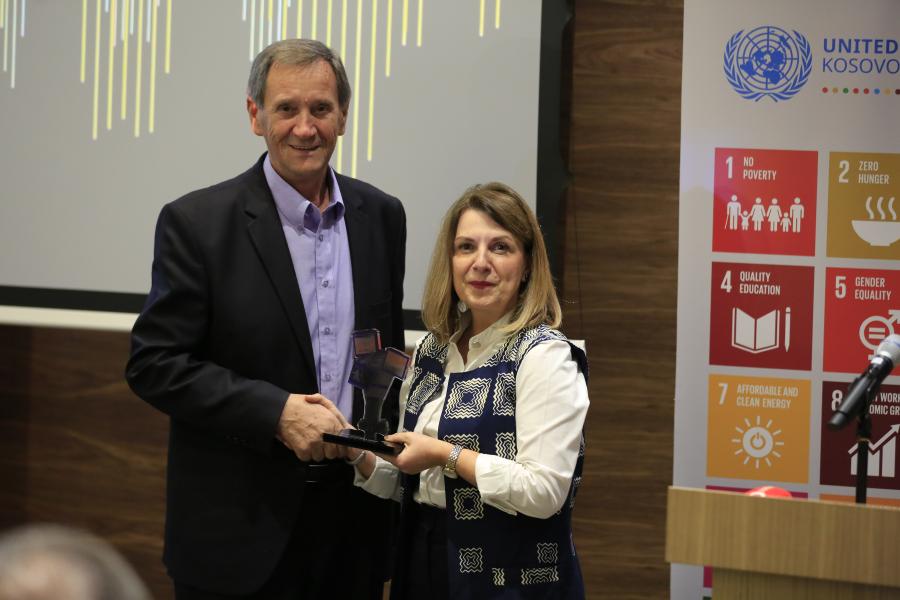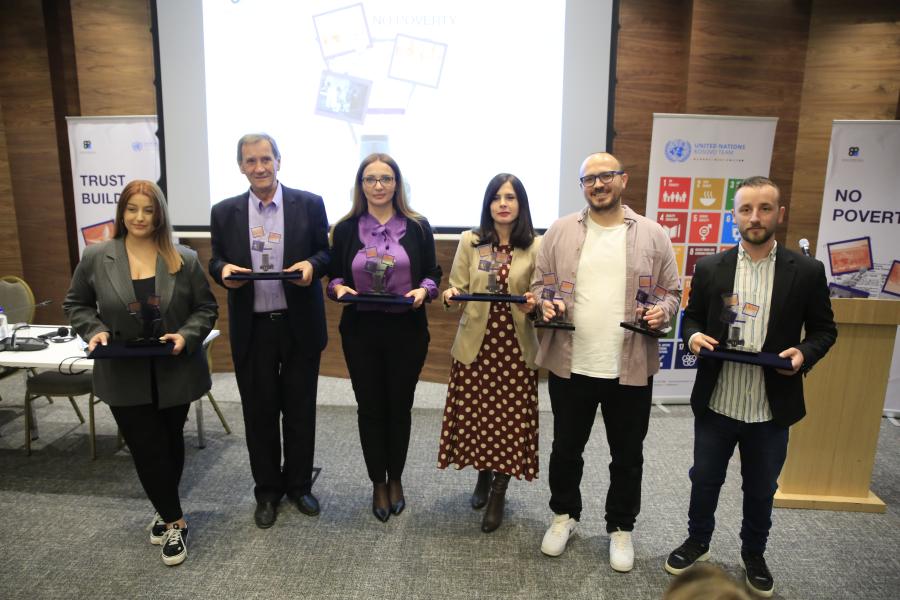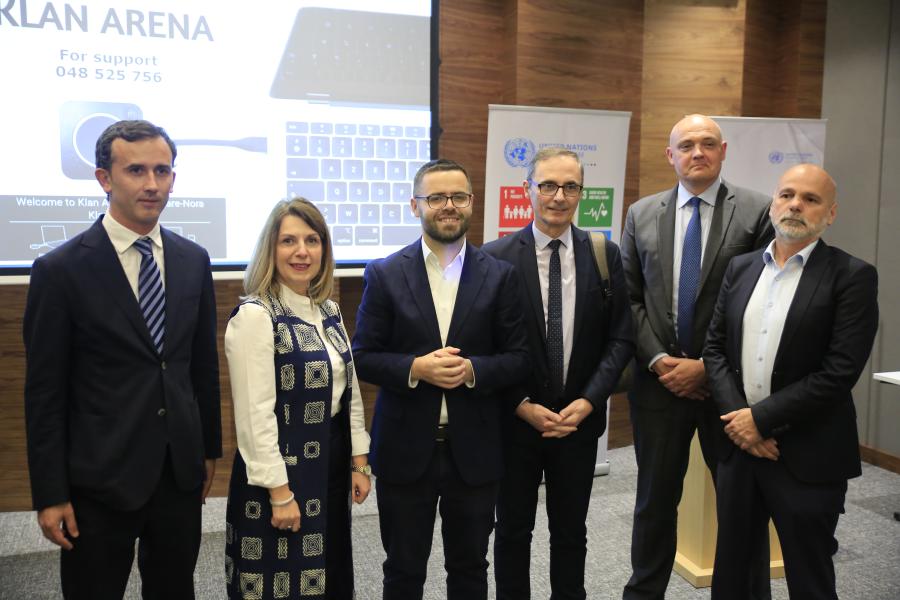 UN entities involved in this initiative
RCO
United Nations Resident Coordinator Office
UNDP
United Nations Development Programme
UNFPA
United Nations Population Fund
UNICEF
United Nations Children's Fund
UNOPS
United Nations Office for Project Services
UNV
United Nations Volunteers
WHO
World Health Organization